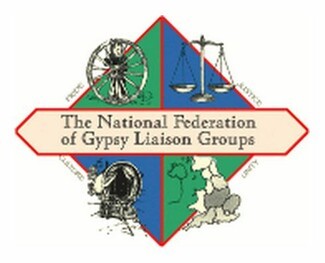 The Federation office is hosted by DGLG (www.dglg.org)
The National Federation is a Company Limited by Guarantee registered in England and Wales, Company No: 6983027, Charity number with the Charity Commission Registered Charity No: 1136730.
The Aims of the Federation are:
1. To promote social inclusion for the public benefit by working with Gypsy and Traveller groups who are socially excluded and to relieve the needs of such people to assist them to integrate into society, in particular by:-
Providing a network group that encourages and enables members of the Gypsy and Traveller community to participate more effectively with the wider community.
Increasing, or co-ordinating, opportunities for members of the Gypsy and Traveller community to engage with service providers, to enable those providers to adapt services to better meet the needs of that community.
2. To educate the public, for the benefit of the public, in the culture, life and traditions of the Gypsy and Traveller community.
The federation aims to share good practice and encourages groups to work together.
Contact
C/O DGLG
Unit 3
Molyneux Business Park
Whitworth Road
Darley Dale
Matlock
Derbyshire
DE4 2HJ