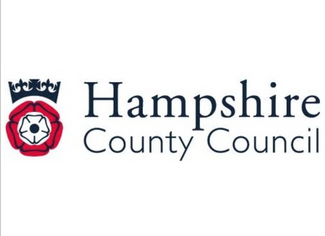 Hampshire EMTAS works to improve access to, and engagement and participation in, education of Traveller children, young people, parents and carers. EMTAS provides a range of services to support schools to meet the needs of children from Traveller backgrounds (including Gypsy, Roma, Travellers of Irish heritage, Showmen, Circus and New Travellers).
Please refer to our SLA for Schools 2012-2015  [Download Adobe Reader to view this PDF]  916 kB for more information about the support available.
The Traveller checklist of good practice  [Microsoft Word]  84 kB may be useful in supporting schools to develop their practice in relation to Travellers.
Traveller Groups
'Traveller' is an umbrella term which includes different groups and communities. It is generally considered an acceptable term when speaking generically. When used to describe people who belong to a Traveller community, the word 'Traveller' should always be capitalised as it is a proper noun, as should all the groups listed below:
Gypsy
Gypsies are a recognised ethnic minority with an identifiable culture and language which has threads in common with Gypsies across the globe.
Gypsies speak Romany which has its roots in Sanskrit and has some words in common with Hindi.
Hampshire has four sites managed by the local authority for the use of Gypsies and these sites, with the addition of numerous private sites, provide the easily identifiable face of Gypsies in Hampshire although many more are housed.
Contrary to popular belief, Gypsies pay rent, taxes and amenity charges wherever they live.
Most Gypsies are fiercely proud of their working heritage and are either self-employed or in full-time employment.
As with the settled community, the majority of Gypsies value education and want to ensure their children attend school and receive a suitable education.
Roma
Roma are a recognised ethnic minority.
Roma are a relatively new group who have migrated to the UK from across Europe.
Roma are Gypsies and come to the UK to work as do many other migrants from across Europe and the world.
Roma are often tri-lingual and speak the language of their country of origin, Romanes and English.
Unlike UK Gypsies, Roma do not usually seek accommodation in caravans or on sites but live in houses as in their country of origin.
Roma from across Europe have often experienced high levels of prejudice and persecution in their country of origin and in the UK.
Irish Travellers
Irish Travellers are a recognised ethnic minority group and although they may have their origins in Ireland, many many are UK-born and raised.
Irish Travellers have a unique culture and language distinct from Gypsies and other Travellers but are often confused with Gypsies because both groups can be seen travelling around the county in caravans.
Irish Travellers are hard-working and guard their family values.
Programmes like 'My Big Fat Gypsy Wedding' have skewed and misrepresented the culture of Irish Travellers and led viewers to believe that the community has loose moral values – which the community fiercely protests!
Showmen
Showman travel with fairs from place to place during the summer months. The traditional season runs from Easter until November but economic needs are extending it.
Showman families are long-established in Hampshire and there are sites, or yards, in many locations across the county.
Showmen adhere to the rules of the Showman's Guild and although their work and jobs are becoming more diverse in response to tough economic climes, their culture and values remain fixed.
See Showpeople of Hampshire
New Travellers
New Travellers are the newest group of Travellers and is drawn from a group of people who have elected to leave the aspects of society they disdain and to live a freer, simpler life travelling.
Often travelling in barges, converted buses and coaches as well as caravans, New Travellers are often very environmentally aware and focused and will make their values and concerns known at protests.
New Traveller culture is still evolving.
How education can support our Traveller children and young people. Produced by Hampshire EMTAS Available now
To buy a copy please contact graham.ellwood@hants.gov.uk