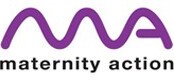 The Maternity Care Access Advice Service provides telephone and email advice and online information to help women get the maternity care they need, and to help women to understand and challenge charges for NHS care.
Are you worried about being charged for NHS maternity care?
Have you been asked to pay for your maternity care?
Are you having difficulty getting a maternity appointment?
Have you been refused maternity care because you have to pay for it?
The Maternity Care Access Advice Service provides advice to women, their friends and family, midwives, other health professionals, advice workers and community workers. They assist women from abroad, migrants, refugees, asylum seekers, EU and EEA nationals and UK citizens, interpretation services are provided.
The call service  0808 802 0029  is free of charge and confidential. Information will not be shared with other organisations or Government agencies without your permission.