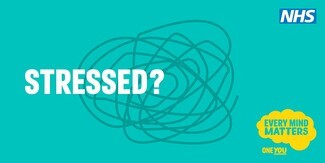 Having good mental health can help us feel better, sleep better and support us in doing the things we want to do. It can also help us have more positive relationships with those around us.
Visit Every Mind Matters to hear from people working through their own mental health problems, as well as from experts who explain more about how to manage and improve your well-being.
You can also find out which organisations can help if you're experiencing any of these possible causes.
And if you are trying to support someone you care about, get tips and advice on helping others struggling with their mental health.