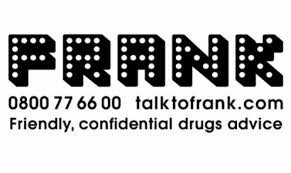 FRANK helps you find out everything you might want to know about drugs (and some stuff you don't). For friendly, confidential advice, Talk to FRANK.
0300 123 6600
If you want to talk, you can call FRANK,
24 hours a day, 365 days a year.
82111
Need a quick answer? Text a question and FRANK will text you back.