Youth mental health: Reach out for help and support during the pandemic
11 May 2020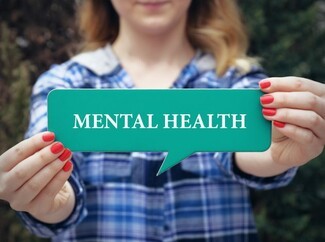 The coronavirus (COVID-19) pandemic is causing anxiety for many young people across the UK and the rest of the world. Check out Young Minds for useful tips, advice and guidance to help you if your feeling low at the moment. 
Isolation, physical distancing, the closure of schools and workplaces and spending huge amounts of time with family can be challenges that affect us all and it is natural to feel stress, anxiety, fear or loneliness at this time.
The uncertainty surrounding the virus is causing anxiety and stress so it's important that we keep our mental health in check. Remember you can feel anxious or scared and still deal with this. You are stronger than you think and this won't last forever. 
It's important to be mindful that you have likely switched to a new mode of 'being'. COVID-19 could be impacting your daily habits, sleep and overall mood. Here are some things to help manage stress.
Practice good sleep hygiene by avoiding blue lights before bed
Stick to your regular sleep-wake cycle
Limit alcohol intake and choose nutritionally rich foods where possible
Limit news intake and read from reputable, reliable sources
 Connect with friends and family as often as you can
Implement a good self-care routine
Check out Young Minds for useful tips, advice and guidance on where you can get support for your mental health during this time. 
Don't neglect your mental health needs. There are lots of therapists and counsellors providing vital support via secure video calling, email, text and WhatsApp right now. 
If you're under 25 and would like free confidential telephone counselling from The Mix to help you figure things out complete this form and they will call you to arrange your first session.
They are also providing a Crisis Messenger service free, 24/7 crisis support across the UK. If you're aged 25 or under, you can text THEMIX to 85258
---