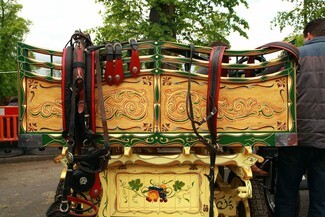 The Travellers' Times website brings you the latest news, features & information for Gypsy, Roma and Traveller people by Gypsy, Roma and Traveller people
It is one of Rural Media's long term projects. To find out more about Rural Media Charity & Rural Media Productions please visit www.ruralmedia.co.uk
The Travellers' Times website and magazine Editor is Mike Doherty, Editor at Large Damian Le Bas , YTT Editor Lisa Smith, Filmmaker Charles Newland and Project Manager Julie Colman 
This website is designed to be used by Gypsy, Roma & Traveller communities and non-travellers alike. It is written by, and features people from Gypsy, Roma & Traveller communities giving a platform to promote positive imagery & challenge stereotypes, whilst giving individuals the support, tools and a platform to advocate for themselves.
Get involved by sending us your news, stories, opinions, poems and events.
Community Contributors Terms & Conditions , Editorial Policy and Community Standards apply across this website and all our social media accounts.
Travellers Times is a member of, and regulated by IPSO and you can download a copy of our editorial complaints policy and procedure here
If your compliant is not editorially related then you will need to refer to Rural Media's External Complaints Policy found here