'P*key' NOW considered a "highly offensive racial slur" says new TV watchdog research
30 September 2021
Ground-breaking new research into public attitudes by the UK TV watchdog has found that most viewers NOW believe that the words 'p*key' and 'g*ppo' are highly unacceptable racial slurs and do not normally belong on television or radio.
TV regulator Ofcom's recent research report into public attitudes, which included surveying people from all communities including Gypsies and Travellers, classed 'p*key' in the same top highly offensive category as 'n*gger' and 'y*d'.
Speaking in the foreword to the report, Ofcom Director explained that audiences told Ofcom that "they felt increasingly worried about discriminatory language, particularly around race." And that – according to the research – included racism towards Gypsies and Travellers.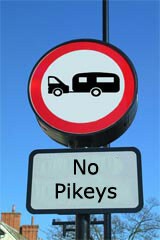 This is a marks positive change from similar Ofcom research five years ago which found that the public considered that 'p*key' and 'g*ppo' belonged in the 'medium' offensive category alongside words like 'Taff' and 'Kraut' and were only "potentially unacceptable" rather than "highly unacceptable" as they are classed now.
"As soon as [people] get upset at you, they call you a dirty pikey. In their heads they are calling us a bad name… I think if it stopped on TV, we wouldn't get called so many bad names," one Traveller participant told the researchers.
The Travellers' Times contacted Ofcom to ask them whether this meant the word would no longer be used on TV or Radio.
"These findings will help us to strike the right balance between protecting audiences from unjustified offence, while still allowing broadcasters the creative freedom to reflect real life in their programmes," an Ofcom spokesperson said.
However, this "creative freedom" to use 'p*key' may now be curtailed in the same way that broadcasters would not normally get away with the "creative freedom" to use 'n*gger' or any of the other offensive racial slurs in the top category of "highly unacceptable". Whilst those words could conceivably used in a serious documentary or drama about racism and prejudice, it is highly unlikely that comedy programmes and entertainment TV and Radio shows would get away with using any of those racist slurs casually or as part of a joke.
A shift in public attitudes towards greater recognition of the racist nature of 'p*key' as a term of abuse?
Research participants five years ago also believed that 'p*key' had another definition that meant 'cheap' and that this use was not a racial slur. This 'double meaning' was echoed in a 2015 decision by the BBC Trust and Ofcom to find against a complaint about Top Gear presenter Jeremy Clarkson when he used the words 'p*key' in the TV show Top Gear. However in the recent research most participants seemed to recognise that 'p*key' only had one definition – as a highly racist slur that was directed at, or referred to, Gypsies and Travellers.
"People use g*ppo and p*key like it's normal but it's very hurtful to us... I would find this extremely uncomfortable and offensive to watch. P*key and g*ppo are highly offensive and it's made worse by the way we're being put down as a community," a Traveller participant told researchers.
The latest Ofcom research also found that participants from Gypsy and Traveller communities described p*key as an offensive term for Travellers, similar to g*ppo. They generally did not think it should be used on TV or radio, explaining that it is often said to make fun of their community. Other (non-Gypsy) participants also rated these terms as strong, says the research report.
Gypsies and Travellers not afforded the same protection against offensive language as other minority groups?
According to the Ofcom researchers, participants from Traveller communities had the impression that pikey was heard on TV more frequently than other racial terms. They reflected on how it was uncommon to use the term p*key between themselves or others in the community. Although they saw it as a racist slur, these participants felt their community was not afforded the same protection against offensive language as other minority groups. For example, they felt that p*key and g*ppo were used on TV and radio in a way that would not be acceptable for other racist words, trivialising the stereotyping of Traveller communities. There was a perception that this had encouraged casual racism towards the community and that not broadcasting these words on TV or radio could help to prevent their wider use.
P*key in the news. How the media – and the viewing public - finally woke up to its ONLY meaning as a racial slur
In 2007 A gardener became the first person to be convicted of a racially aggravated offence for using the word "p*key". Drunk Lee Coleman, 28, used the derogatory term about a nightclub manageress as they rowed over his admission. He told her: "I'm not paying you, p*key."
In 2008 ITV escaped punishment after the word "pikey" was used in a sports broadcast. Host Martin Brundle was interviewing Formula One chief Bernie Ecclestone before the Canadian Grand Prix, where part of the track had crumbled. "There are some p*keys there at turn 10 putting tarmac down - what do you think of that," he asked. Media regulator Ofcom said it would take no action after ITV apologised and addressed the issue with its presenter.
In 2012 A pensioner was fined £300 after she admitted a racially aggravated offence of posting abusive comments – including 'p*key scum' - on a page Facebook discussing a Travellers' camp in Kincardineshire, Scotland.
In 2013 a senior Labour shadow minister became embroiled in a race row after calling a post worker a "p*key" on Twitter.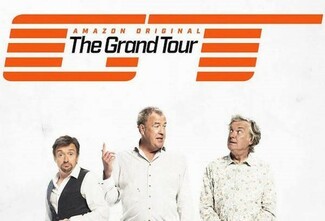 In 2015 TV presenter Jeremy Clarkson was found not to be racist when he used the word "p*key" on Top Gear, the BBC Trust has ruled, in a decision which has sparked condemnation from the Traveller Movement. The BBC Trust's Editorial Standards Committee concluded that the word had been used to mean "cheap", rather than as a term of racist or ethnic abuse. TV regulator Ofcom later backed the ruling. A year later, after being sacked by the BBC for punching a producer, Jeremy Clarkson showed he had form in racially baiting Gypsies and Travellers after all, when he opened his new Amazon Prime Grand Tour show with a joke about Romany Gypsies. In the extravagant opening sequence Clarkson said: "We're going to be like Gypsies, only the cars we drive are going to be insured." A complaint to the Ofcom regulator failed because its harm and offence regulations do not cover Amazon on demand online TV.
In 2016 a private Metropolitan Police Facebook group was uncovered in which serving police officers regularly called Gypsies and Travellers 'p*keys'. When the Traveller Movement complained, the police officers who were identified where just 'told off a bit' by their superiors.
In 2017 Sportswear giant Nike took seriously the misuse of its name following a BBC Newsbeat investigation into  fake versions of its famous Nike Swoosh brand logo that was being used to merchandise racist products - which include rucksacks, hoodies and baby-grows, emblazoned with the words 'P*key: just nick it'- on major online marketing websites. Amazon and Ebay later removed all the listings that misused the Nike logo.
In 2017 Students at Reading University made a "grovelling" apology to the Traveller Movement and the Irish Travelling community after holding 'P*key' themed social night.
In 2017 Nick Grimshaw and the BBC apologised after Lord of the Rings actor Orlando Bloom repeatedly used the word 'p*key' during a Radio 1 interview.
In 2017 The former managing director of a recruitment company, who said that he was called a "p*key", "g*ppo" and "paddy" in board meetings, was awarded nearly £300,000 by an employment tribunal.
In 2018 A man called 'fat ginger p*key' by his boss lost a race discrimination claim at an employment tribunal.
In 2019 Tweets sent by Fianna Fáil senator Lorraine Clifford-Lee emerged where she repeatedly used the term "p*key" in a derogatory manner. 
In 2020 A Cornwall Gypsy spoke out about being spat at on the streets and being called a 'p*ey' - and all by people who don't even know him.
In 2020, World Heavyweight boxing champ Tyson Fury revealed to reporters that he still gets 'p*key' hurled at him as a term of abuse.
In 2021 A special constable was sacked for gross misconduct. Part of the reasons given by his superiors was that he called a member of the public 'p*key rodders' and mentioned that he needed his drive tarmacking. 
In 2021 TikTok stars Lizzy Mac, 20, and Caitlin, 18, spoke out about being called 'p*key' and being treated like dirt – all for being Irish Travellers.
By Mike Doherty for TT News
---