Media success in Dorset for Gypsy and Traveller campaigners
27 February 2023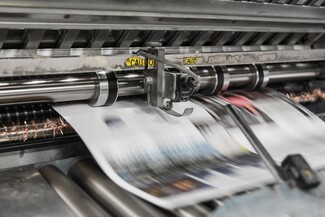 Liaising with your local media does work, you do have to keep going back and meeting new staff and reminding them, but it can pay dividends, say Gypsy, Roma and Traveller campaigners
Down in Dorset a local group (DIACT) has been having some success with improving reporting in their local press. A few months ago the headlines read "Travellers think they are above the law" and the report that followed was not good – so, not for the first time, members of DIACT and local support and pressure group Kushti Bok got in touch with the newspaper editor of the Bournemouth Echo and asked to meet for a cup of tea and a chat about how things could be improved.  Then, very recently there was a small report on page 4 of the paper saying "Travellers leave before Notice served" and the article finished off by saying "the Travellers left the place as they found it" capital letters and all!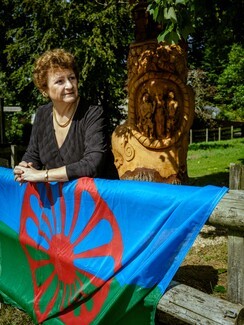 Speaking to Traveller Times, founder member Betty Billington said "Liaising does work, you do have to keep going back and meeting new staff and reminding them but it can pay dividends."
Kushti Bok/DIACT and GTR Media add that they are proud to say that after talks with the editor, they were instrumental in having this paragraph published at the start of the Bournemouth Echo, online comments section:
'Comments have been opened on this story but please note: any reference to Gypsies or any racially offensive term will cause them to be closed and you may find your account suspended. Romany Gypsies and Irish Travellers are legally recognised as ethnic groups, and protected by the Equalities Act 2010. Please keep your comments to this particular incident and do not generalise, or attempt to incite violence or hatred. Thanks for your co-operation.'
Travellers Times has lots of resources to help with challenging poor or inaccurate reporting including this Press Pack for journalists DOWNLOAD HERE  which can help with conversations with your local newspapers or radio.
Julie Colman for TT News
(Lead picture: Stock photo by Bank Phrom on Unsplash)
---