New collection of Romani poetry "an exemplar of how a Romani heritage may be celebrated"
16 November 2020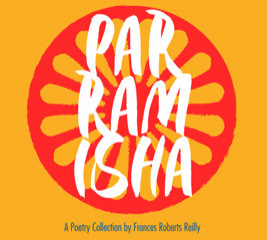 Blaenau Ffestiniog,Wales & Kitchener, Ontario, October 30, 2020. Cinnamon Press is pleased to announce the publication of Parramisha: A Romani Poetry Collection by Frances Roberts Reilly.
"This is urgent poetry that speaks to the injustices of exoticising, marginalising or scapegoating any group, especially, in this case, the diverse and rich Romani communities," says Dr. Jan Fortune, Editor and Publisher at Cinnamon Press.
The author is Frances Roberts Reilly. She is a direct descendant of Welsh Kale Gypsy, Abram Wood, the noted fiddler and storyteller. Triple harpist, John Roberts Telynor Cymru is her fourth grandfather. "Having my book published in Wales is a full circle experience", she says. "My Welsh Gypsy ancestors played Gypsy jigs and hornpipes on their triple harps and fiddles, telling their Gypsy stories throughout North Wales in towns, villages, at farmer's barns, as well as for an audience of gentry and Royalty."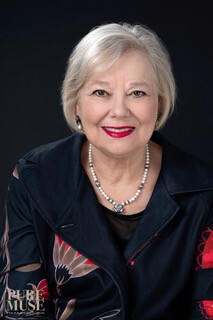 Roma poet Raine Geoghagen, writer and of 'they lit fires – lenti hatch o yog' agrees saying, "Parramisha will transport you to the heart of Welsh Romany life as it traces the Tatcho Romany Drom, the True Heart's Path and brings the voices of old Gypsy souls back to life."
And yet, "The poetry is unflinching", says Jan Fortune "in acknowledging the Porajmos, the Romani's 'devoured' in the Holocaust. Yet despite the seriousness and pressing nature of the work, the poems invite us in not with didacticism but with story and vitality, with energy and celebration, with characters and the rituals of an embodied tradition."
Acclaim for Parramisha also comes from notable Romani scholar, Dr. Thomas Acton OBE, saying, "This deeply felt collection is an exemplar of how a Romani heritage may be celebrated...as a wellspring of cultural innovation and adaptation within diverse, contemporary society." And from Bob Dawson, author of over 20 books, who says, "Romany people so rarely get the chance to write but this book helps to fill that huge void. It does not disappoint."
A final word from Jan Fortune, "working with Frances Roberts Reilly on Parramisha has been a delightful, extraordinary and thought-provoking journey. There is a beating heart and an enormous soul in this collection that will engage and delight while communicating so much of importance."
Parramisha: A Romani Poetry Collection features artwork by Ildiko Nova, a Hungarian Roma-Canadian and award winning human rights activist. The book is available at Amazon, Waterstones, Foyles and the Books Council of Wales.
Cinnamon Press has been established for 15 years and we love working with writers in lots of innovative ways. We offer mentoring to help writers polish manuscripts to high standards and have a range of competitions for writers that lead to publication. We work with traditional models of publishing and also have a hybrid imprint, Leaf by Leaf, to provide expert editing, layout, design and distribution to authors who want to collaborate with us and get involved in the promotion of their work. Our authors come from all over the globe and we prioritise independent thinkers and writers working in English who love fiction, poetry and creative memoir as much as we do. You can find out more at https://www.cinnamonpress.com/ 
About Frances Roberts Reilly
Frances Roberts-Reilly was born on the Welsh border and grew up in England. She's of mixed-heritage Welsh Gypsy-English, a direct descendant of Abram Wood, the notable family of musicians and storytellers.
She began writing seriously in 1972, whilst working at BBC television in London, England. After making award-winning documentaries on human rights, she earned an Honours degree in English Literature at the University of Toronto. 
Frances is a full-time writer living in Canada. Her writing has been published internationally in well regarded literary journals and anthologies, both online and in print.
In 2019, she founded the John Roberts Heritage Fund to keep alive what's left of Welsh Kale language, heritage and culture for this and future generations.
---