Showmen recognition in 2021 national census 'symbolically important'
2 March 2021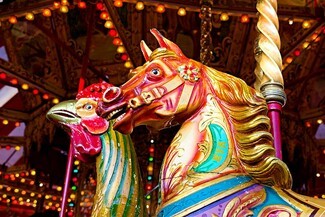 The UK's Showmen have been recognised as both an occupation and an ethnicity in the 2021 national census.
The move, which was confirmed by a letter from the government, came after lobbying by the Showmen's Guild, the national membership organisation which represents travelling Showmen who gain their livelihoods by attending funfairs.
"It's great that there's the recognitions that Showman can be your job but it is also about your identity, which is so much more personal, said Tyler Hatwell," campaigner and Showman.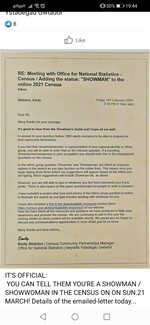 Tyler Hatwell added that he hoped the move would also push Showmen issues higher onto the agenda of Traveller charities.
"Having official data gathered about us is a great step in fighting for our rights but it is also symbolically important; a lot of "Traveller" spaces & charities ignore Showmen despite facing the same issues as other Travellers, such as education access problems, and this might help stem the othering and ignoring we've so far experienced," he said.
In 1917, the Showmen's Guild of Great Britain was recognised as the trade association for the travelling funfair business. It acquired the right to represent the business at local and national levels. It exists to promote and protect the Showmen's way of life and to preserve the unique cultural heritage of travelling fairs and circuses.
The census is a survey that happens every 10 years. The next census takes place on Sunday 21 March 2021.
The government uses the census to make decisions on planning and funding public services, including transport, education and healthcare.
TT News
(Stock picture: Carousel at Nottingham Goose Fair; free (c) pixabay)
---