England and Wales Census 2021 results released, with Roma included for the first ever time
30 November 2022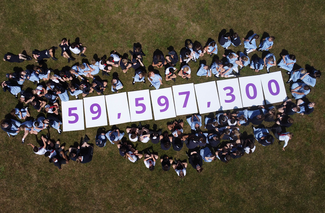 Over 100,000 people have identified as 'Roma', and tens of thousands as 'Gypsy or Irish Traveller', according to latest results from the 2021 England and Wales Census which were released yesterday.
Roma was included as an ethnic category for the first time in the Census, which takes place every ten years, and the number of people who filled in the form and identified as Roma were 100,981.
67,768 people identified as 'Gypsy or Irish Traveller', which is a rise from the 58,000 people who identified as such in the 2011 Census – the first time this category was included.
The 2021 Census also had a 'drop-down' category for Showmen for the first ever time - but at the time of going to press it was not clear whether those figures had also been released or would be released at a later date.  
The Census is likely to be a massive undercount as researchers looking at other statistics, such as the bi-annual Traveller caravan count and school roll figures, suggest that there are probably more like 200,000 -300,000 Romany Gypsy and Traveller people living in England and Wales. Some campaigners suggest that there may be up to a million. Just under 60 million people live in England and Wales.
The 2021 Census also had an option for people who filled in the form to select their main household language and those figures were also released yesterday, with 1,906 choosing 'Romany English', 160 (European) Roma, and 36 'Irish Traveller Cant.
Around 97% of households in England and Wales who were posted the Census filled it in, according to the National Office for Statistics. Attempts were made to get the 2021 Census to peopled who do not have a postal address, such as itinerant boat-dwellers, van-dwellers and Travellers, with teams of researchers delivering the Census form by hand.
The government says that the Census helps organisations and public authorities make decisions on planning and funding public services, including transport, education and healthcare.
TT News
(Main picture: Pupils hold up the exact number of people that the Census 2021 recorded to be living in England and Wales)
---