Census 2021 looms as Roma added to ethnic categories for the first time
11 January 2021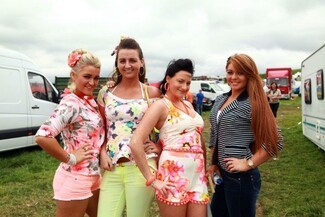 The Office for National Statistics is urging Gypsies, Roma and Travellers to take part in the UK-wide Census 2021 as Roma is added to ethnic categories for the first time.
'Roma' will join the already existing 'Gypsy or Irish Traveller' ethnicity tick box that first appeared in the previous 2011 census.
In 2011 57,680 Gypsies and Travellers chose to record their ethnicity by ticking that box.
The census is a once-in-a-decade survey that gives us the most accurate estimate of all the people and households in England and Wales. It has been carried out every decade since 1801, with the exception of 1941.
Census day is March 21, with results available in 2022, although personal records will be locked away for 100 years, kept safe for future generations.
Data from the Census will help everyone from central government to local organisations, such as councils and health authorities, to plan and fund public services like transport, education and health across England and Wales.
Census 2021 will be the first to be run mostly online, with households receiving a letter with a unique access code in March, allowing them to complete the questionnaire on their computers, phones or tablets.
Paper questionnaires will also be available on request, along with language support. Local census support centres will also be on hand for those who aren't confident online, who don't have a computer or need help completing the paper form.
"A successful census will ensure everyone from local government to charities can put services and funding in the places where they are most needed", Iain Bell, deputy national statistician at Office for National Statistics, said.
"This could mean things like doctors' surgeries, schools and new transport routes. That's why it is so important everyone takes part and we have made it easier for people to do so online on any device, with help and paper questionnaires for those that need them."
The census will include questions about your sex, age, work, health, education, household size and ethnicity.
Among the new options for Census 2021 is the inclusion of a Roma tick-box under the White ethnicity category. 'Roma' will join the already existing 'Gypsy or Irish Traveller'.
For more information, visit census.gov.uk.
TT News/ONS press release
(Main image: Stock photo of Appleby Fair-goers (c) Natasha Quarmby)
---