Bournemouth councillor who ridiculed Gypsies may face Equalities watchdog probe
11 September 2018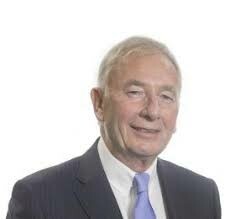 A Bournemouth councillor who ridiculed "Irish and Roma Gypsies" in a letter to a local newspaper could land in hot water following a complaint about his conduct to the equalities watchdog.
The complainant – who wishes to remain anonymous - claims that the Councillor Pat Oakley broke equalities laws by failing to "foster good race relations." Councillors and other public officials have to abide by the Public Sector Equalities Duties and avoid making racist or discriminatory statements, but MP's are exempt. The Commission has confirmed that it has received a complaint. Bournemouth Council is ultimately responsible for the Councillor's conduct.
In the letter to the Bournemouth Daily Echo, published on the 25th August, Cllr Oakley wrote:
"The name 'Travellers' in itself is a misnomer and we should immediately stop referring to these people as travellers.
That title describes an ethnic group of yesteryear, mainly Irish and Roma Gypsies who wandered the highways and byways of our green and pleasant land.
A brightly coloured caravan pulled by a forlorn donkey with smoke gently curling from the stove.
Clip Clopping along, from village to village, repairing the odd saucepan and sharpening the occasional pair of garden shears and scissors. Make no mistake these people are nothing like that!
These are rough, wild, drunken criminals.
They own top of the range mobile homes, pay no rent or taxes."
Romany Gypsies and Irish Travellers are ethnic minorities recognised by law and are very much alive today. Gypsies and Travellers are also not exempt from any tax laws. According to official government figures, the vast majority of Gypsies and Travellers living in caravans live on pitches on authorised private sites that they own or pay rent to a private landlord for, or live on public sites and pay rent to the council.
Cllr Oakley ended his letter with the following plea:
"What about the needs of our residents and visitors, what about their human rights, to live in a safe society, free from danger, threat or harassment."
The letter sparked off a war of words in the Daily Echo after Betty Billington, Chair of a local Gypsy and Traveller charity Kushti Bok, responded to Cllr Oakley's letter challenging some of Cllr Oakley's statements.
Betty Billington told the Cllr that she did not condone unlawful behaviour, but that much of what he had written was wrong.
"That old saying that Travellers do not pay rent or taxes is always high on the agenda, if sites were provided then rent would be paid, if Travellers were allowed on caravan parks then again rent would be paid," she said.
"Regarding paying tax, I think you will find that many Travellers run their own businesses and do pay tax. There are a few companies in the Dorset area owned by Travellers who all pay their dues. Rented sites would also provide rubbish collections on a regular basis."
The row even hit the national press and was covered by the national press when the Daily Mail picked up the story. The Daly Mail also printed a quote from a member of the public saying that Betty Billington – a Romany Gypsy pensioner – should be "frog marched" to the next unauthorised camp and physically forced to "clear up the mess." Betty Billington told the Travellers' Times that she felt this to be threatening.
The Travellers' Times approached Bournemouth Council and Cllr Oakley for comment – but they declined, with Cllr Oakley indicating that he had nothing further to add at this time.
(Picture – Cllr Pat Oakley © Bournemouth West Conservatives)
By Mike Doherty/TT News
---