FFT set to organise meetings with politicians – come and get involved says Ivy Manning!
14 June 2018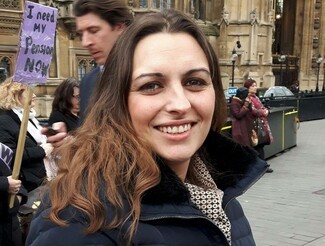 Friends, Families and Travellers are asking for Gypsies, Travellers and Roma to get in touch if they are interested in meeting with the politicians who work in Parliament to support the campaign for their rights and recognition.
The All Party Parliamentary Group (APPG) for Gypsies, Roma and Travellers is co-chaired by Kate Green MP and Baroness Whitaker, who took over running the group following the death of Traveller's champion, the late Lord Avebury. FFT were recently appointed as the secretariat for the APPG and are responsible for providing the admin and co-ordination for the group –and making sure the politicians who belong to it are in touch with the community.
Speaking to the Travellers' Times, Ivy Manning said that her new role as FFT's Community Engagement Worker would involve her organising meetings with the cross-party parliamentary group and encouraging Gypsy, Roma and Traveller people to get involved.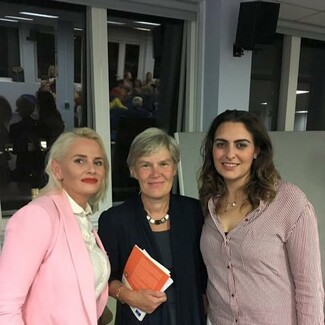 "This month I will be attending Parliament's Train the Trainer programme which will help me to learn about the work and processes of Parliament in order to fulfil my new role as Community Engagement Worker for the APPG," said Ivy Manning.
"This role is to keep a two-way flow of information between community members and parliamentarians. This is a great opportunity for community members to keep informed about the work that the APPG members are involved in and to raise any concerns from the community. I will be organising three meetings this year and if you are interested in getting involved please contact me!"
Ivy Manning can be contacted by email at ivy@gypsy-traveller.org .
There is a page on the FFT website dedicated to the work of the All Party Parliamentary Group for Gypsies, Roma and Travellers. To keep up to date with what the politicians are doing please follow this link: www.gypsy-traveller.org/appg
By TT News
---