Romany Gypsy fronted metal/goth band Lady Sakara releases new single
17 April 2018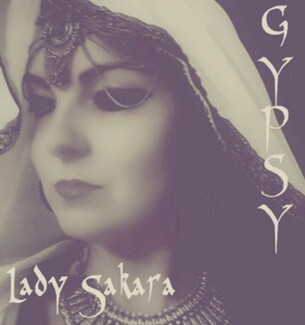 Lady Sakara – a heavy metal/goth band fronted by Romany Gypsy Laura Marshall - has just released a new song.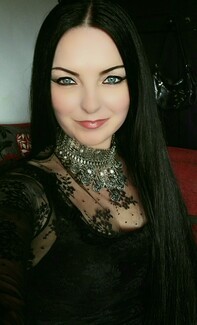 Talking to the Travellers' Times, Herefordshire based Laura Marshal said that the new track 'Gypsy' was dedicated to her mother and released on her birthday yesterday on April 16th.
"I wrote it for her," said Laura Marshall. "It is my attempt at keeping the story telling and music alive in my family." 
You can listen to Gypsy and then download a copy for £1 by clicking on this link: GYPSY.
Laura Marshall comes from an English Romany Gypsy family with a long line of talented storytellers and musicians.
Sakara - Laura Marshall's stage name - began singing from an early age to her first audience as part of a local choir, and since has continued to write and perform in various bands and projects.
When she is not in the recording studio or appearing on stage as Sakara, Laura Marshall is also an advocate of Traveller's rights and actively works to dispel the many misconceptions about her culture and its diversity.
Follow Laura Marshall and Lady Sakara through their Facebook page.
---