New research project explores the realities of life for Gypsies and Travellers
16 December 2020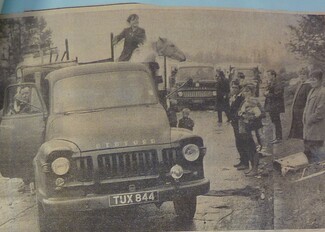 For decades, Gypsies and Travellers have been characterised as criminal offenders who prey upon the British communities at whose margins they choose to live.
Dr Becky Taylor, a historian at the University of East Anglia and a Co-Principal Investigator of a new research project aiming to explode these stereotypes said: "Historical accounts show that since the arrival in England and Scotland of Romany Gypsies in the fifteenth century, and of Irish Travellers in the nineteenth century, they have become entrenched in popular, media and political imaginations as criminal predators. But is their reputation as perpetrators of property crime, violence, fraud, tax evasion and anti-social behaviour in any way justified? There is no rigorous evidence assessing the validity of such claims. Even more concerning is that there are no systematic assessments of Gypsies and Travellers' experiences as victims of crime."
Early findings from the team's work in the archives reveals plenty of examples of individual, collective and institutional prejudice targeting Gypsies and Travellers. One of the most significant discoveries so far has been the files of the Association of Chief Police Officers (ACPO) which reveal how top-ranking police officers across the country from the 1960s automatically assumed Gypsies and Travellers to be criminal and treated them accordingly.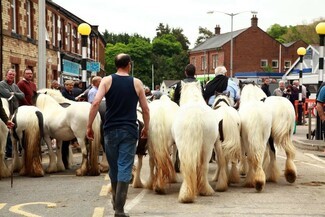 Dr Taylor's historical work is part of a ground-breaking study exploring Gypsies' and Travellers' experiences of crime and the criminal justice system in England dating back to the 1960s. It is funded by a £1m grant from the Economic and Social Research Council, and Dr Taylor is working alongside criminologists and Co-Principal Investigators, Dr Zoë James and Professor Coretta Phillips.  The project will recruit researchers from Gypsy and Traveller communities to conduct surveys in four areas around the country. "Collaboration with Gypsy and Traveller communities is at the heart of this project," adds Dr Zoë James, Associate Professor in the School of Law, Criminology and Government, at the University of Plymouth. "We know so little of Gypsies' and Travellers' experiences with the criminal justice system. By working with them we have a unique opportunity not only to learn but also create a positive legacy that will be felt across our broader society."
This work will be supplemented by oral histories with Gypsy and Traveller communities, including serving prisoners, detailed study of public records and specialist archive collections, and interviews with professionals who work with these communities. It will produce the largest single body of Gypsy and Traveller oral histories to date.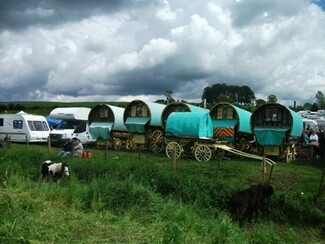 Professor Coretta Phillips in the Department of Social Policy at LSE, said: "We are bringing together expertise from social policy, history, and criminology, to undertake a systematic, comprehensive and historically grounded account of the crime and criminal justice experiences of Gypsies and Travellers in this country. In doing so, we will work to not only challenge the harmful stereotyping of these communities, but generate real insight into their lived experiences, including as victims of crime, and how we can improve their interactions with society and its institutions."
The project, which runs until July 2023, will focus on four geographical locations – two rural and two urban – in London, Leeds and West Yorkshire, East Anglia, and Cornwall. This short video explains how Gypsies and Travellers in those areas can take part.
As part of the project, there will be knowledge exchange opportunities, and the team is working closely with Rural Media, to produce a videographic film and a touring community exhibition. Renowned Romany writer, Damian le Bas will also be using the research findings to produce a number of creative works across poetry, drama and fiction.
---