Gypsy mother wins inquest into son's hostel death
8 December 2017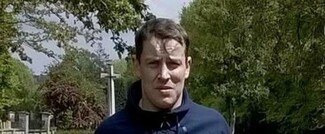 Tricia Devall determined to get justice after her son's death "ripped her family to pieces"
Lawyers acting for a Gypsy mother have forced the government to hold an inquest into her son's suspicious death in a probation hostel in Maidstone, Kent, earlier this year.
The preliminary hearing was heard in court on earlier this week and a full inquest into Billy Jo Rye's death is set to be held in April next year. Tricia Devall is fighting for justice because she believes her son died due to the neglect of the hostel staff.
Billy Jo Rye died in the hostel three weeks after early release from prison for good behaviour. Tricia Devall said her son was "over the moon" on his release and was looking forward to starting a new life with his partner who became pregnant very soon after. Billy Jo Rye's partner then lost their unborn baby soon after learning of his death. Billy Jo Rye also leaves behind three young sons.
Speaking to the Travellers' Times, Tricia Devall said that the court hearing on Wednesday was an emotional time for her but that the inquest was important "to me, my family and my grandsons", because it would investigate the reasons why her son died and provide answers to her questions.
"I will get my answers – I know I will get my answers. I don't give up easily."
"I am a person who don't give up," says Tricia Devall. "I will get my answers – I know I will get my answers. I don't give up easily."
Tricia Devall described the day that her son died on Sunday 21st May, 2017 – a day she will "never forget."
She became worried and contacted the probation hostel when her son failed to contact his partner – something that he had done every single day since his release –but they told her he was "asleep."
"Billy was like an alarm clock," said Tricia Devall. "As his mother I just knew something was terribly wrong. I begged and begged them to go into his room and check on him."
The probation hostel staff eventually did enter Billy Jo Rye's room, says Tricia Devall, but failed to call an ambulance and instead told her that they had "thrown water" in her sons face "in an attempt to wake him up."
Tricia Devall says that by the time a paramedic was on the scene – two hours later – it was too late to save him and that if the hostel staff had acted quicker, Billy Jo Rye might still be alive today.
"I know as a mother that if they had reacted sooner, Billy might be alive today," she says. "Now my daughter in law has lost her baby. I am living in hell. I can't get my head around it."
Tricia Devall says she is determined to get justice for her son and to put right the wrong that has "ripped her family to pieces". The Travellers' Times understands that Tricia Devall was put in touch with her lawyers after she contacted INQUEST, an organisation that works to bring to light and investigate suspicious deaths in police, prison and probation custody.
She added that her fight for justice was also to protect other future residents, because she believed that the management "where not fit people to run a probation hostel."
"They have no trained first-aiders," she says.
Tricia Devall has a message to other mothers fighting a similar injustice.
"Don't give up," says Tricia Devall. "There are ways of getting justice for your sons and daughters.
"Don't give up hope, if there are any mothers out there in a similar situation, then get in touch and I will give you advice and support."
Tricia Devall has started a petition to help her in her fight for justice. The petition can be found and signed by clicking on this link:
Raise awareness of neglect in probation hostel
The petition has been signed by the Travellers' Times.
By Mike Doherty/TT News
---