Never going to beat you - Domestic Abuse awareness and info
5 May 2020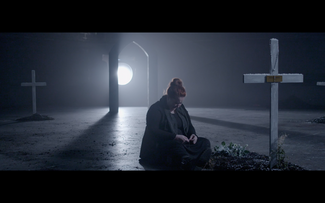 Shocking statistics have revealed that domestic violence has surged since the start of the coronavirus lockdown.
"There has been a 25% increase of women contacting domestic abuse services during the COVID-19 lockdown. We are receiving a worrying number of calls from Traveller women and from domestic abuse services asking for help" Traveller Movement CEO Yvonne McNamara told Travellers Times "therefore, we are currently setting up an online training package for professionals and service providers. The package will include the screening of NGTBY, our film about domestic abuse starring Irish Traveller Women, followed by domestic abuse training"
"Never going to Beat you" is a film directed by Michael Buckman of Crispy Biscuit films and produced by the Traveller Movement working with UK Gypsy and Traveller communities about the powerful issue of domestic violence within the community.
It is based on true life experiences and tells the story of 17 year old Moira La Bas, who is about to sit her 'A' Levels when she meets Patrick, an older divorcee at a St Patrick's Day dance. He woos her and wins her over, but Moira's mother Evie foresees disaster and tries to rally the community to save her daughter. The feature has some gripping performances by new actors and women from the community itself.
Yvonne went on to say "An important area of our work is empowering Gypsy, Roma and Traveller women and 'Never Going To Beat You' was born of the idea of addressing the difficult issue of domestic abuse by using community theatre as a tool to open up discussion. Fortunately, our paths crossed with the late playwright Jennie Buckman (Giants Theatre), who with the help of eighteen Gypsy and Traveller women wrote the original play upon which this film is based"
You can read a TT Interview with Tina Cooper the lead actor from the film here
If you are in immediate danger call 999. If you cannot talk dial 55 and the operator will respond.
It is important to note that whilst cases of domestic abuse are no more prevalent within Gypsy and Traveller communities than any other, there are specific barriers preventing women from reporting or speaking out and it is these challenges that Traveller Movement, and the women they work with, address in their training packages. 
Domestic Abuse charities nationwide are keen to spread the message that even, indeed especially, during lockdown women shouldn't face abuse alone.
Most refuges and all phone lines are open and staff are ready to help you. 
If you are in immediate danger call 999. If you cannot talk dial 55 and the operator will respond.
The National Women's Aid website https://www.womensaid.org.uk/ and local support service websites, including Solace Women's Aid https://www.solacewomensaid.org/  who worked with Traveller Movement on the project, all offer confidential support via their websites along with advice on how to cover your tracks online and an 'escape button' so you can quickly exit the website safely.
From Friday 1st May the charity Hestia has partnered with Boots pharmacies and victims of domestic abuse will be able to access safe spaces at Boots pharmacies consultation rooms where they can safely contact specialist domestic abuse services for support and advice. Find our more HERE
For more information about the Never Going to Beat you online training package contact partnershipsmanager@travellermovement.org.uk
If you are in danger don't hesitate to call 999 or dial 55 from your mobile if you can't safely speak
By TT Team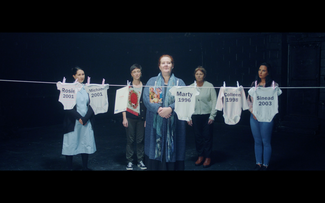 ---