Early Learning Part 4: Supporting Language and Literacy
5 June 2018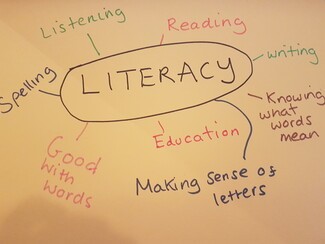 We caught up with James father of two a couple of weeks after the session to see if he had taken anything away from the workshops on supporting language and literacy.
James said: "We never really read together, but now I make more of an effort I  try to be in the book with her now, asking her questions about the people in. I know its the little things everyday now that make the difference",
Check out the what can you do section below to support younger children's language and literacy development age 0-3 years. 
Nurseries and pre-schools can provide extra opportunities for children to develop their language and literacy skills  and prepare them for school. You can find out where your nearest nursery or play school is here. 
Did you know that all 3 and 4 year olds in England can get free early years education? and if your child  is 2 years old they could be eligible for up to for 15 hours a week early years education in a nursery near you. To find out more and to check the structures if you live in Northern Ireland, Scotland or Wales visit Gov.uk.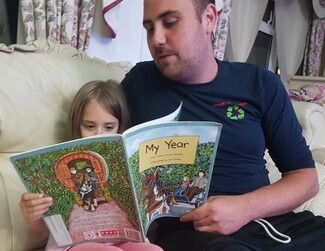 Supporting language and literacy for children 0-3 years old - What can you do?
Language development is best supported by talking with children 
Talk to your child even before they can talk back to you.
Talk and sing to your baby while they are still in the womb They will get used to your voice and the rhythm of your speech and recognise it once they are born.
New-born's communicate right from birth through to facial features, gestures and early vocalizations.
Respond to their communication with language and nurturance to help babies learn the back and fourth of conversation to stimulate their language development. 
Use opportunities throughout the day to talk with children 
Talk with children during everyday routines, when dressing them at mealtimes. Help them develop their vocabulary by mimicking people and pointing out features of different objects. For example, say "You are drinking from a red cup". 
Ask children questions related to what they are doing or seeing for example, ask ' "do you see the bird?" "Where do you think the bird is going?"
Describe what you are seeing and doing, for example, "I see the car coming". 
Label feelings and encourage children to express their thoughts and feelings.
For example, ask 'You look sad what happened?' 
Read books, sing songs and tell stories with children. 
Look at the pictures in books or magazines posters and brochures and encourage children to name and talk about what they see.
Think about songs rhymes and stories from your own childhood and share them.
---