TT's Lisa Smith to present Early Years advocacy plans in Belgium
5 October 2017
You may remember us reporting back in May that TTs Lisa Smith was in New Zealand to attend the World Forum on Early Care and Education as part of the Global Leader for Young Children Program.
It is a worldwide program for emerging leaders focused on building their knowledge, capacities and networks. Lisa is part of its European cohort implemented in partnership with the World Forum Foundation and the Romani Early Years Network.
Early October, Lisa will be in Belgium at the International Step by Step Association Conference: 'Local Responses, Global Advances Towards Competent Early Childhood Systems', along with five other European participants of the Global Leader Program, to present their advocacy plans to start local action to initiate sustainable changes for Romani, Traveller and migrant children.
The conference will be attended by up to 400 participants, early childhood specialists and practitioners from around the world.
Stanislav Daniel, European Co-ordinator, told the Travellers' Times:
 "Every revolution starts with local action. Global Leaders will discuss how local initiatives can improve the situation of children from Romani, Traveller and migrant families. They will invite people to learn how grassroots activism can bring us closer towards competent early childhood governance and policies".
Over the next six months, Lisa plans to kick-start a knowledge momentum in her local community for early childhood development and will be working with a group of Traveller parents, parents to be and caregivers delivering face to face interactive workshops exploring the Science of Early Childhood Development and will be sharing her own and participant's learning journey with us through a series of articles on brain development, nurturing care, play, language and literacy and positive guidance.
Keep an eye open for the one on supporting healthy brain development!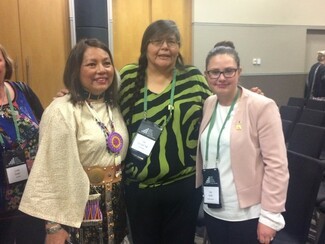 ---