'To be a Roma means to be a Warrior' says Ollie Malik in outstanding BBC young reporter podcast
19 January 2021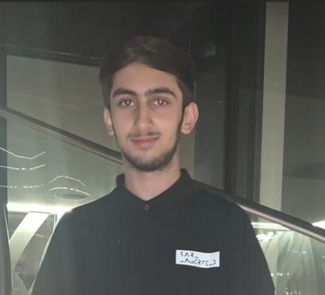 Check out this outstanding podcast presented by young activist and actor Ollie Malik for HEAR ME a BBC Young Reporter podcast that explores what identity means for young people growing up in the UK today. 
This is a must-listen for anyone interested in supporting a more equal and just society where young Romani and Traveller people can flourish.
"To be a Roma means to be a warrior," says Ollie.  His story is about being Roma – a culture filled with a rich tradition and strong family values, but are often portrayed in a negative way in the media and have faced discrimination and persecution for centuries.
Ollie wants to use his voice to challenge negative perceptions and help Roma people have their stories heard. Ollie was born into two cultures and as he grew closer to the Roma side of the family, he has spent most of his life balancing the pride that comes with being Roma with the fear of how he will be perceived not just by society, but by those closest to him. Through powerful and thought proving conversations with his sister and friends Ollie aims to amplify his voice so others in his community can feel confident to do the same.
Listen HERE.
---