Poetry Wales Awards Welsh Kale Poet
13 November 2023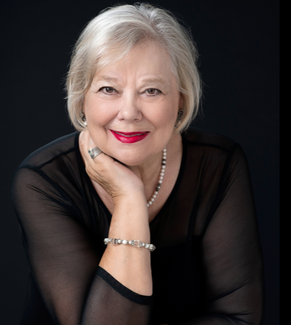 For a Welsh Romani poet, this national award in Wales is a rare honour.
The Wales Poetry Award 2022 has announced their awards of the best international poetry, sponsored by Literature Wales and judged by Gwyneth Lewis who was the inaugural National Poet of Wales in 2005. She wrote the text that appears over the Wales Millennium Centre.
Thirteen poets are selected, including Welsh Romani poet, Frances Roberts Reilly for her poem Ils for Tea. Frances writes about her Welsh Rom ancestor, Harry (Turpin) Wood, a rabbit catcher and fisherman from Bala, North Wales.
"The Wood family were renowned for their fishing skills and would wait at the backroom bar in Plas Coch in Bala for the gentry to hire them for fishing", says Frances.  "Even today, Steve Wood carries on the family tradition as a fishing guide, taking wealthy Americans staying at Palé Hall, fishing in Bala Lake and in nearby rivers."
"Yet, more importantly, speaking as a Romani poet and writing in Welsh Kale Romanes, getting published is a rare honour and I'm delighted Poetry Wales has acknowledged our identity and contribution to our Romani cultural legacy in Wales, perhaps for the first time."
The formal Awarding Ceremony took place online, Friday, May 12th, 2023. 
Judge, Gwyneth Lewis says, "A wonderful poem. The reason I love [it] is that it's a memory poem, but it's as far from sentimental as it can be, because it has an understatedness, which is a sign of genuine family relations... I'm never bothered by not understanding all of the words in a poem; if the poet is a good poet, you get them anyway. And I'm just so glad to know, for example, that if I ever catch eels like this, I have to soak them in salt water - this is wonderful! Literally new, important information to know. But it has a marvelous matter-of-fact-ness about it, a kind of muddle taste that makes you know that the person has actually done this. So, congratulations to a knockout poem!"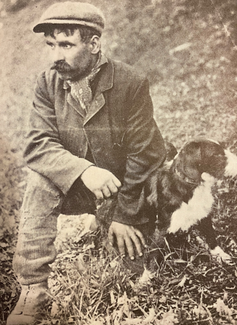 Ils for Tea
The yog burns low after dark
The waning moon is hushed.
'Kushti light for catching Ils,' said Dadus,
Time to jal and catch some Ils
'Get me a ball of wool, ducks
Empty out the worm pail'
He threads the worms on the wool
'Them ils grabs on and don't let go.'
While the kam still sleeps, he returns
Them ils writhing in his sack.
Puts 'em in bucket and shoves
them under the bed.
All night long them ils they sloshed.
'Ils loves the dark,' he said.
Me mam takes 'em, whacks and
kills 'em right there on the pov.
Me Dadus nails them ils on a tree, stripping
off them skins with pliers.
Then he soaks them in salt water
'Gets rid of the mokadi, muddy taste,' he said.
Them ils we fried in butter on the yog
in a big black iron pot with a big handle over it.
We didn't wait for the hobben to finish.
We used to stick a fork in any cooked piece.
We wolfed them down.
Kushti bit of scran.
I love all these memories.
I'd forgot ils.
Yog – campfire
Dadus – dad, father
Ils – eels
Kushti – good
Jal – leave, go
Kam – sun
Pov – earth, ground
Mokadi – Taint
Hobin – cooking
Scran – food
Bio - Frances Reilly
Frances is author of Parramisha: A Romani Poetry collection, of which Bob Dawson, author of over 20 books about Romani, says, "Romany people so rarely get the chance to write but this book helps to fill that huge void. It does not disappoint." She is also a contributor of Wagtail: The Roma Women's Anthology edited by Jo Clement PhD. In October 2023, the Welsh government approved her poetry for teaching in schools as part of Welsh anti-racism and diversity program, spearheaded by Isaac Blake, CEO of the Romani Arts and Culture Company. Frances is mixed race, Welsh Gypsy and English, a direct descendant of Abram Wood and Royal harpist, John Roberts Telynor Cymru.
About Poetry Wales
Founded in 1965, Poetry Wales is the national poetry magazine of Wales. Wales' foremost poetry magazine, Poetry Wales publishes internationally respected contemporary poetry, features and reviews in its triannual print and digital magazine in its mission to sustain and preserve the artistic works both inspiring our literary present and shaping our literary future. 
Its interests in translation, and in local and national identities in a global context, are at the forefront of some of the most exciting developments in poetry today.
The magazine is open to tradition and experiment, publishing poetry from a wide range of approaches. Against this background of dynamic contrast, it offers a lively and informed critical context for the finest contemporary poetry.
In 2019 the magazine celebrated 55 years of publishing international contemporary poetry from its home in Bridgend, Wales.
As well as publishing three journals a year, Poetry Wales also hosts several competitions, including the annual Wales Poetry Award, as well as Wales Young Poets Award and Poetry Wales Pamphlet Competition.
TT News
---