In from the cold – Bargees to finally get backdated winter energy support
24 August 2023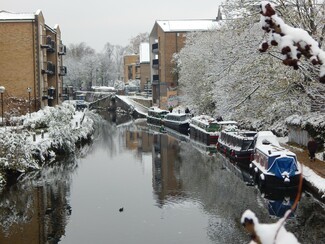 The Government has said that itinerant boat-dwellers with a Canal & River Trust 'traveller' licence will finally each get a £600 voucher in backdated energy crisis support – but nomadic Gypsies Travellers and van and motorhome dwellers without a fixed address will continue to get nothing.
The news, released on the 17th August, comes after months of lobbying and campaigning by boaters, including the mass writing of letters to MPs, and a protest flotilla of narrowboats that travelled all the way down the Grand Union Canal, from Braunston in the Midlands and into London, to deliver a petition to the Government.
From a press response from the Department for Energy Security (DES), the Government authority that manages the crisis energy support scheme, The Travellers' Times understands that officials have been unable to establish a robust method for households in caravans not on permanent sites to provide proof of eligibility.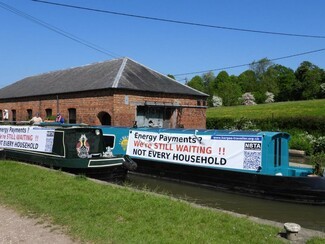 A spokesperson at Friends, Families and Travellers, a national charity that works to end racism and discrimination against Gypsy, Roma and Traveller people and to protect the right to pursue a nomadic way of life, said that the Government needed to go further and extend the support to nomadic Gypsies and Travellers.
"We are pleased to see that itinerant Boaters will receive a back payment to help with rising energy costs, after being excluded from the Government grants that so many benefited from," they said, adding that this shows it is possible to support families without a fixed address.
 "Unfortunately, Gypsies and Travellers living on roadside camps are still being left without financial support, and we will continue to campaign for the grants to be extended to all."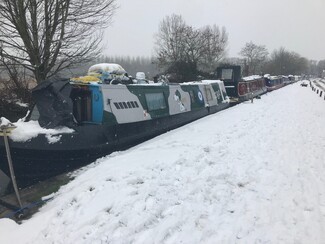 The National Bargee Traveller Association, a group that campaigns for the rights of the UK's estimated 7,000 itinerant liveaboard boaters, celebrated as the good news broke.
"Amazing news for itinerant boaters," they said in a statement posted on their website. "
The Department for Energy and Net Zero and Canal and River Trust made an announcement yesterday that 7,000 liveaboard boaters without a home mooring will receive a voucher redeemable for cash of £600," they added.
"Together we campaigned for the community and we finally won! This was the result of a concerted effort by dedicated people who took up the fight for inclusion. Their efforts are celebrated by us all."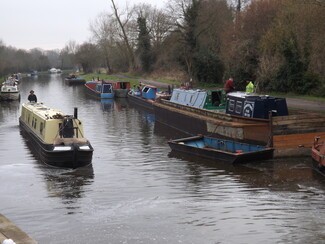 The scheme will be administered by the Canal & River Trust, who are also responsible for holding boaters licence data.
A spokesperson at the Canal & River Trust also claimed credit for the victory.
Matthew Symonds, national boating manager at Canal & River Trust, said: "After months of talks with Government, we're delighted that we have been able to secure support with energy bills for those liveaboard boaters who don't have a home mooring. The cost-of-living crisis has been a significant source of stress for many boaters, and extending the energy support scheme, which has already benefitted households across the country, will help ease the load. Our recent Boater Census highlighted some of the challenges people living on boats face when it comes to accessing essential services, and we're committed to making sure boaters receive the same support from government and organisations as those who live on land."
Liveaboard boaters on permanent residential moorings and Gypsies and Travellers on permanent sites, many who do not get their energy and fuel direct from an energy company, were made eligible for the support back in May, earlier this year.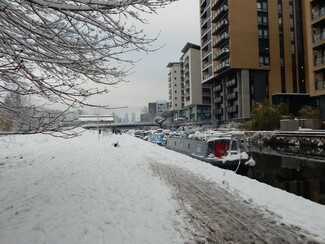 A Department for Energy Security and Net Zero spokesperson said: 
"We spent billions to protect families when prices rose over winter, covering nearly half a typical household's energy bill. This includes more than £60m supporting over 140,000 households without a domestic electricity supplier.
"We will now also provide a £600 voucher to individuals who held a Canal & River Trust long term boat license and continuously cruised while the Energy Bills Support Scheme Alternative Funding was open."
The Energy Bills Support Scheme Alternative Funding (EBSS AF) was open between 27 February 2023 to 31 May 2023. The eligibility dates for the Energy Bills Support Scheme Alternative Funding for continuous cruisers (EBSS AF CC) will align with the EBSS AF scheme.  
To qualify for the £600 voucher, individuals must have held a Canal & River Trust long term boat license and continuously cruise, for a minimum of one day, while the EBSS AF was open.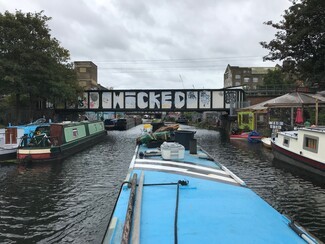 Boaters on Canal & River Trust waters must hold a licence. Boaters who do not have a permanent mooring are allowed to moor up on the towpath, as long as they move on again after two weeks, or they risk losing that licence. Their right to do this is protected by the 1995 British Waterways Act.
Many suffered last winter as the price of diesel, coal and LPG gas rocketed.
TT News
(All photos (c) Mike Doherty except where otherwise stated)
---