Nearly half of Gypsy and Traveller people did not get energy crisis support – say researchers
15 August 2023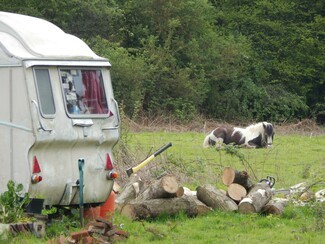 New research finds many in the Gypsy, Traveller, Roma, and Nomadic communities have been left without government support during the energy crisis. The research, from National Energy Action in partnership with Friends, Families and Travellers, surveyed members of these communities on how they are managing their energy bills, as well as barriers to support and advice during the energy crisis.
Almost half (43%) of Gypsies, Travellers, Roma, and other households from Nomadic Communities that were surveyed have not received any Government support through the energy crisis.
Four out of five (80%) households were turning the heating off to save money, with more than half (51%) doing this 'all of the time' or 'some of the time'.
For more than 70% of these households, energy/fuel is unaffordable, with 42% able to 'just about manage', 23% finding costs 'quite difficult' and 9% finding costs 'very difficult'.
More than half (61%) reported borrowing money to pay for energy/fuel in the last 12 months, with nearly a third (29%) reporting that they have needed to do this a lot.
Respondents from these communities also said they were being frequently and unfairly excluded or made to meet requirements with additional steps compared to other households.
This research, which included a Call for Evidence, interviews, and a survey of 290 households, was conducted during the height of the cost-of-living and energy price crises in 2022-23. Marginalised groups have faced unique challenges and this research indicates how they are falling through the gaps. While this research stresses that Travellers, Roma, and other households from Nomadic Communities are not a single homogenous group living and experiencing energy and related vulnerability in the same way, there are some common issues across the groups.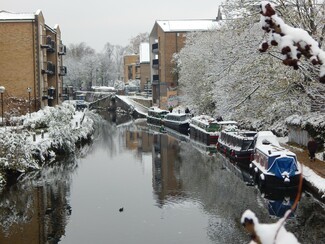 Barriers to getting help:
Some of the common problems these communities experience include difficulties with access to energy via less common arrangements with little-to-no choice over supplier and fuel type. This leads to discrimination, limited consumer protections, disproportionately more expensive bills, and little choice over cleaner and/or cheaper sources of energy. Other barriers to accessing support include digital exclusion, discrimination and language and literacy difficulties.
Dr Danielle Butler, Lead Report Researcher at National Energy Action, says:
"This research highlights how Gypsy and Traveller communities have faced serious challenges in accessing sufficient energy and fuel to stay warm, well, safe, and comfortable in their homes, often going without food, toiletries, and time with family and friends.
"These are communities that have unique experiences and insights in terms of living sustainably, building, and maintaining community cohesion, and responding to crises. That expertise and insight should be valued, not overlooked.
"The project also highlights the incredible work that trusted organisations and services are doing to support people in challenging times.
"It is vital to examine how the most marginalised and often most vulnerable groups of consumers can be more meaningfully included and supported. Critically, as the communities told us, this is not a case of hard-to-reach or hard-to-engage people, but hard-to-reach Government support."
Sarah Mann, Chief Executive Officer at Friends, Families and Travellers said:
"We have witnessed the disproportionate impact of the cost-of-living crisis and energy costs on Gypsies and Travellers first hand, through our increased casework and calls to our National Helpline.
"The findings of this research further demonstrate the need for concerted and targeted government action to help tackle the dire pressure Gypsy and Traveller communities are under.
"We're pleased to have played a role in executing this research, and we hope vital Government support is further extended to include families living on roadside camps and itinerant Boaters who continue to be excluded."
Recommendations for government:
Awareness needs to be raised of relevant schemes and interventions among households.
Policy mechanisms and interventions, especially those that are described as 'universal' (e.g., Energy Bills Support Scheme) or to meet a gap in provision (e.g., Alternative Fuel Payment), need to be tested prior to rollout. This would help ensure they are fit-for-purpose for all consumers/recipients.
There is a need for a comprehensive review of the energy efficiency schemes available to households who do not live in bricks and mortar and gaps in provision identified.
Debt advice and support is urgently needed and schemes to support with debt write-off should be prioritised. 
NEA press release/TT News
(Lead photograph (c) FFT)
---