'Gutsy' Darlene Lee – Wowing the showjumping world at 6 years old!
6 July 2023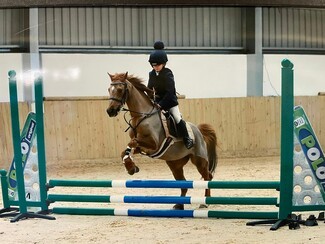 Showjumper Darlene Lee, six, and her family are celebrating after the 'gutsy' young Traveller girl grabbed a second place in the 10 year old and under category in this year's Hickstead Al Shira 'aa international show.
"I want to do it a hundred times again," said Darlene, who lives in Ashford, Kent, where she also competes for Bethersden Primary, her local school.
Hickstead is the heart of British showjumping and the Al Shira 'aa International show is its biggest annual event. Many young showjumpers; who will later go on to become household names and top competitors, cut their teeth as youngsters in the show's Mini-Challenge age ten and under category.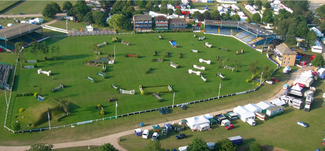 "I don't think Darlene realises what she has achieved," says Emily, Darlene's mum. "I mean she's proud, but coming second when she's four years younger than the ten-year-old age limit is unheard of."
Darlene rode two different ponies in the Hickstead Mini Challenge, explains Emily. Both are Welsh ponies, with Venus being 24 years old and Amy 14.
Darlene's family has been around horses for generations, and showjumping is in the blood – Emily's mum competed as a child and Darlene has three cousins who also compete. Darlene's ponies are usually brought from horse fairs, but Venus was brought over from Ireland.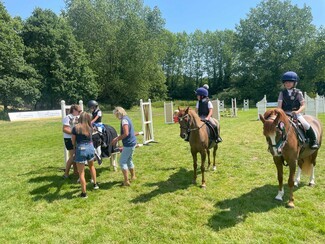 "Not many Traveller children compete in showjumping," adds Emily. "But more probably would if it was seen as a Traveller way of competing with horses. You need to be gutsy to take those jumps and Darlene is very gutsy. Falling off and then getting back on is all part of it."
The Travellers' Times also spoke to Jodi Randall, a professional equestrian and qualified instructor, who both sponsors and trains Darlene.
"I've been working with Darlene for about 18 months and she is a really really talented pupil," says Jodi. "She is also my youngest pupil and its absolutely unusual for a girl that age to do so well and come second in that age range, although next year we will go back to Hickstead and do one place better!"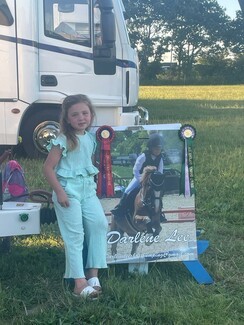 Going to shows and competing can be expensive and Darlene would like to give a big thanks to her sponsors who help to support her and her family:
Crown Construction SE LTD; New Romney, Kent
Curry Lounge, New Romny, Kent
Rosebuds VIP K9 Services
The Travellers' Times wishes Darlene Lee the best of luck and we look forward to hearing more about her exploits in the world of showjumping!
Mike Doherty/TT News
(Lead photograph: Darlene competing. Photo courtesy of Emily Rossiter)
---