Find common ground: Leeds GATE re-launch campaign calling for councils to adopt Negotiated Stopping
13 December 2021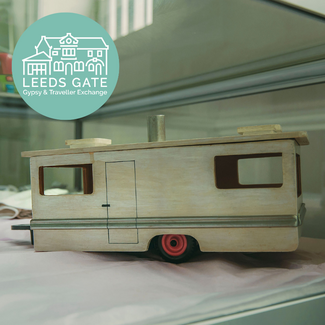 Making stopping on land you don't own, or "trespass", illegal won't solve the government's housing crisis that Gypsies and Travellers are facing. There is another way.
Award-winning charity Leeds Gypsy and Traveller Exchange re-launch their Negotiated Stopping campaign site to push for awareness of the approach against the harms of the Police, Crime, Sentencing and Courts Bill. The campaign site now features a new tool to inform and lobby local councils to adopt Negotiated Stopping, instead of harsh criminalisation and eviction.

Under Part 4 of the Policing Bill currently moving through the House of Lords, stopping on any land you don't own will be a criminal rather than civil offence. This is despite the chronic lack of safe stopping places and sites for Gypsies and Travellers, leaving people criminalised for having nowhere to go.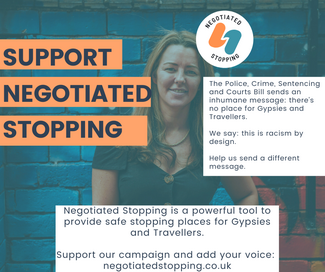 "The story of negotiated stopping is one of Gypsy and Traveller people standing up for their right to move, and to their cultural way of life. Kim Moloney MBE, a long-time Leeds GATE member and Traveller, challenged Leeds council on their lack of provision after a cycle of constant unsafe evictions. This eventually led to the development of the negotiated stopping policy in the area. This kind of activism and protest will become even more difficult. Though the Policing Bill attacks Gypsy and Traveller communities, it represents an attack on these values that we all should hold dear" said Rachel Trafford, Communications Co-Ordinator and Leeds GATE
Negotiated Stopping is instead an alternative to a 'zero tolerance' approach, using enforcement and eviction to move people on. An agreement is made between mobile Travellers and local councils that saves authorities money in clear up and legal fees, to agree they can stay in place for a set amount of time usually around 28 days. In return, household waste disposal and basic sanitation like toilets are provided by the council.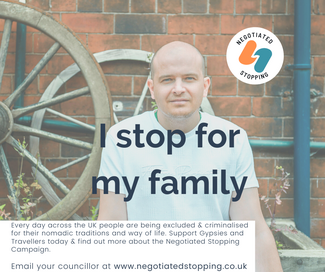 If a piece of land is unused, councils should support negotiation for the community to stay there safely rather than resorting to eviction. Groups can be directed away from contentious public spaces – like playing fields – and onto more appropriate council land in return for a longer stay for the Travellers involved. 
The Negotiated Stopping site features written information and a film about the approach. https://www.negotiatedstopping.co.uk/. It's a solution that has saved Leeds City Council a quarter of a million pounds year on year, 2017 research found, and is upheld as national best practice.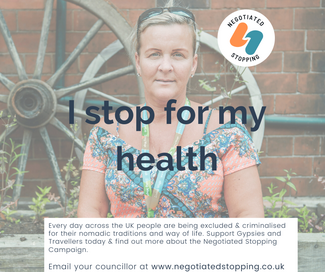 Negotiating stopping is not intended to address the need for permanent local pitch provision for Gypsy and Traveller families, neither does it provide fixed 'transit' site provision for mobile families. Instead, it facilitates the way of life and culture of the community protected under legislation. It can be designed specifically around the needs and shape of local areas.

Alison Lowe, West Yorkshire's Deputy Mayor for Police and Crime has already given the approach and the campaign her support. "As it stands, the proposed Policing Bill ultimately alienates and punishes Traveller communities, we're currently short of 1,600 pitches nationally and without the adequate space, many are left with little choice but to trespass. If this legislation is passed, it could lead to Travellers unnecessarily being criminalised, potentially losing their homes. Likewise, it will further erode the relationship and confidence in the police. We must instead work together to identify pragmatic solutions, such as the 'Negotiated Stopping' approach, which has shown strong signs of success locally."
Leeds GATE said that Negotiated Stopping saved money, tackled anti-social behaviour and most importantly improved people's lives and wellbeing.
"We want this campaign to promote just and humane approaches to Gypsy and Traveller communities. With a lack of safe places to stop and sites to live on, more eviction and enforcement powers will just cause even more devastating harm. We firmly believe local authorities can be the change by committing to using this approach and spark conversations between communities about what the real structural issues are."
Support Negotiated Stopping and find out more about the campaign HERE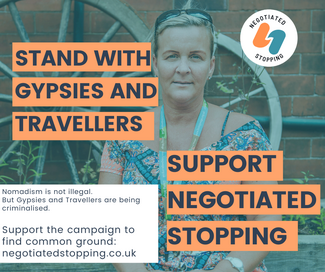 ---