Welsh Romany language website goes live and gives back Welsh Romanus to its people
28 January 2021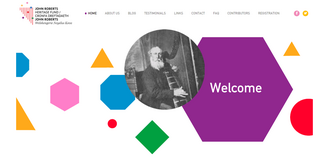 Kitchener, Ontario Canada and Orewa, New Zealand.  Friday January 11th 2021 marks 10 days since the launching of a website, hosting a program for learners of everyday Welsh Romanus language, Shikawa Romans | Learning Romany.
Shikawa Romanus – Learning Romany consists of 22 modules of Welsh Romani as spoken in everyday life. The program contains historical and cultural aspects of Romani life with music, stories and poetry created by contemporary Romani artists. The logo and website is designed by Kutchibok Design in Cardiff, a Rom owned and operated business.
"With Shikawa Romanus Frances Roberts Reilly and Bob Lovell have liberated Welsh Romani from the language lab and Victorian academics, and given it back to its people. Whether you speak some Romani or none, listen to it, learn from it and repeat it. If you do with each breathe you will be part of this great effort to set it free", says Jake Bowers.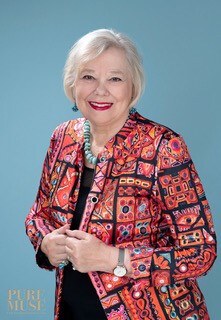 Interest in the Shikawa Romanus program has garnered registrations from around the world and has broad support from leading Romany influencers, including Bob Dawson, Damian Le Bas, Dr. Colin Clarke and Tomas Acton OBE, among many others.
"Indeed, learners enrolling are thanking us. A musician is keen to learn more about Welsh Gypsy music. More than one hopes to connect with their Romani heritage; while all are excited about what they'll be learning on the course. These are just some of the terrific comments that we've received", says Frances.
The speaker on the course, Bob Lovell learned his fluency in Old Romanus from his father, Adolphus who was born into the traditional Romany life of travelling with horse and vardo. He was born at an Atchintan – stopping place at the Rom camp in the Upper Race, Pontypool, South Wales. Adolphus went to New Zealand in 1947, stayed and raised a family. The Executive Producer is Frances, a direct descendant of Abram Wood, the noted fiddler and storyteller, and harpist John Roberts Telynor Cymru is her fourth grandfather.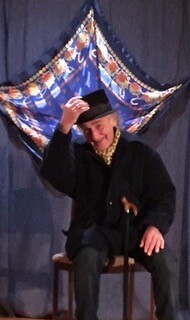 Learners can register, download and study the material, by using the websites at www.shikawaromanus.thinkific.com and www.welshkale.com. The course materials – e-book and recordings is free. An annual fee of $5.00 covers the cost of using the learning platform.
"The Shikawa Romanus project seeks to preserve our language as the primary base for our Welsh Romany identity", say Frances and Bob. A commitment made possible by the John Roberts Heritage Fund/Cronfa Dreftadaeth Telynor Cymru/Welshengerie Noyelus Kova.
Contact: Frances Roberts Reilly
Email: Frances@WelshKale.com
Twitter: @WelshKale
Web: www.welshkale.com
---