Scottish Traveller becomes ambassador for Prince Charles youth charity!
17 December 2019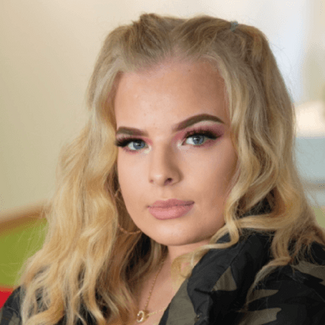 Scottish Traveller rights campaigner Charlotte Donaldson has become an ambassador for a prestigious national youth charity led by HRH Prince of Wales.
The #iwill campaign encourages young people age 10-30 to take part in volunteering, fundraising, mentoring and campaigning.
To achieve this, the #iwill campaign communicates with, connects and challenges organisations across the UK so that they embed support for youth social action into their culture and practice. There are currently 250 #iwill campaign ambassadors spread across the UK.
"I've been involved in speaking out for the Gypsy Traveller community since I was very young," says Charlotte Donaldson.
I've got a fire for my culture and fight at every turn for equality
 "I've got a fire for my culture and fight at every turn for equality for my people in the non-Gypsy world," added Charlotte Donaldson.
"Most importantly, I want a place for us around every youth work strategy table in Scotland.
I was a founder member of the Scottish Gypsy Traveller Assembly and in this role I've been involved in many meetings with representatives of the Scottish Government.
Now, my latest initiative is working to have Gypsy Traveller representation at national level on the Scottish Youth Parliament."
The Travellers' Times would like to congratulate Charlotte Donaldson on her new role!
TT News
(Photograph of Charlotte Donaldson by #iwill campaign)
---