Charity hopes to transform the way councils deal with unauthorised Traveller camps - in a bid to ease tensions and save tax payers money
3 August 2018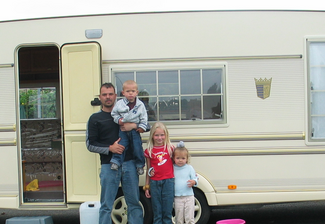 A new way of dealing with unauthorised Traveller camps called 'Negotiated Stopping', which reduces costs, community tensions and conflict, is being promoted to local councils across the UK by a leading Gypsy and Traveller charity.
Leeds Gypsy and Traveller Exchange's Negotiated Stopping solution has been used by Leeds City Council for a number of years, has saved the council and police close to ¼ million pounds a year in legal and clean up fees, and has totally transformed the relationship between Leeds mobile Travellers, local settled people and the local press.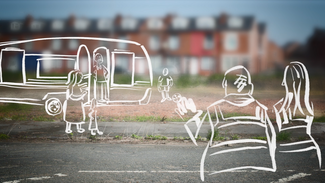 The Negotiated Stopping package, which includes a website, videos and documents, was produced by Leeds GATE working with the award winning Rural Media, a not-for-profit organisation that manages the Travellers Times.
The package will be initially sent to 20 key councils, with hundreds more set to follow, and both Leeds GATE and the Travellers' Times will also be working in tandem and engaging with local newspapers and local community organisations in an attempt to widen the conversation about humane and practical approaches to unauthorised Traveller camps.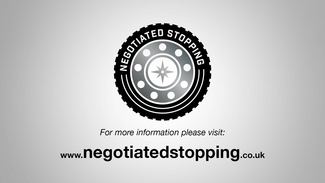 'Negotiated Stopping' is an alternative to the usual 'zero tolerance' approach and consists of a contract between mobile Travellers and councils that saves authorities money in clear up and legal fees, rewards good behaviour by Travellers living on roadside encampments and provides household waste disposal from the council in return. The council also directs Travellers away from contentious public spaces – like playing fields – and onto more appropriate council land in return for a longer stay for the Travellers involved.
Helen Jones, CEO of Leeds GATE said that 'Negotiated Stopping' is proven to work, proven to save money, proven to reduce costs and proven to improve lives.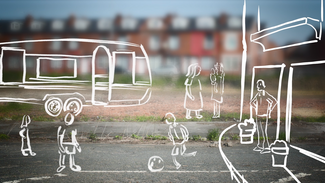 "Every week, especially during the summer months, we are contacted by concerned settled residents about unauthorised encampments - Gypsies and Travellers stopping on unsuitable ground in their area – which incurs huge clean-up and eviction costs, and increases community tensions," said Helen Jones. 
"The problem with 'zero tolerance' approaches is that every time you evict a roadside Traveller camp, you create another one somewhere else," she added.
"We are urging local authorities to take a different approach and adopt a Negotiated Stopping policy when dealing with Traveller encampments –  a solution that saves hundreds of thousands of pounds of rate-payers money in clean-up and legal fees.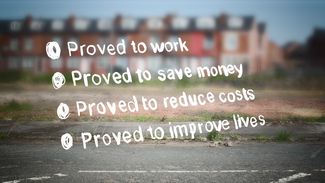 We've created this campaign website www.negotiatedstopping.co.uk to explain how 'Negotiated Stopping' could benefit your local area. Here you'll find testimonials from the Director of Resources and Housing and Resources in Leeds (where it has already been adopted, saving over £250k year on year), local residents, the police, and Travellers themselves, as well as some easy-to-use resources to help progress the scheme, e.g. suggested protocols to be adopted by council members and a template agreement.

---