Butlin's settles Traveller discrimination court claims
28 August 2018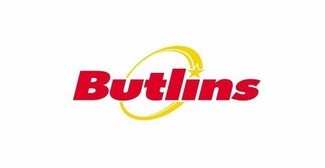 The Travellers Times can reveal that the holiday camp giant, Butlin's,  has settled out of court after being accused of discriminating against Travellers.
The settlements were made last summer after discrimination claims were lodged with the courts by lawyers working with Traveller claimants. The Travellers claimed that Butlin's had broken equalities laws when they refused them service. The terms of the settlement between Butlin's and the Traveller claimants are confidential and covered by a court order. However, that the settlement was reached is not covered by the gagging order.
Butlin's first got into hot water over Travellers in 2016 when the Traveller Movement, working on behalf of Irish Traveller Mr O'Leary, reported Butlin's to the Equalities watchdog alleging that they had discriminated against their client.
Mr O'Leary had booked and paid for a Butlin's Christmas holiday in September 2016 for himself, his wife and children and for other members of his immediate family. They were planning to have a change and spend the Christmas break together in a Butlin's holiday camp.
Their Christmas was ruined
Instead, their Christmas was "ruined", said Mr O'Leary, when they received a letter– addressed directly to Mr and Mrs O'Leary - six days before they were due to go, telling them that the holiday had been cancelled because they were not on the electoral register.
"We had already started packing, getting the presents ready to take with us, the children were looking forward to it and then the letter arrived telling us we couldn't go," Mr O'Leary told the Travellers' Times at the time. "We are on the electoral register, we have lived in the same house in Camden for 20 years. If they had a problem then why didn't Butlin's contact us before? Why take three and a half months?"
Mr O'Leary then tried ringing the manager of the holiday camp and offered to take the proof of the address and identification documents of all the family members he had booked to his office but was told that if he did so they would call the police.
"I wasn't angry or shouting," says Mr O'Leary. "I thought it was something that could be sorted out. I was in shock when I realised that they were not going to be reasonable. Instead they threatened to get me arrested if I showed up with my documents. They said I was not welcome in any of their camps."
"I am a hard-working man, none of my family have ever caused trouble for Butlin's or anywhere else in the past. I've never even been there before."
The Travellers' Times does not know if Mr O'Leary was one of the claimants who was involved in the settlement last summer and after we published his story in 2016 and we understand that many more Gypsies and Travellers came forward with similar stories of cancelled bookings by major brand-name holiday-camp operators.
In 2016, the Travellers Times contacted Butlin's about Mr O'Leary's claims and a Butlin's spokesperson robustly defended the policy of only admitting customers who lived at an address that appeared on the Electoral Register.
The safety and security of all those who visit a Butlin's resort is our primary concern – Butlin's spokesperson
"As with all large party sizes for breaks around the festive period, our terms state that all UK-based adults in the party must appear on the Electoral Register," they said. "For those who live outside the UK, we ask for proof of address for all adults in the group. It is essential that we can be certain who our guests are. The safety and security of all those who visit a Butlin's resort is our primary concern."
However, the TT checked the Butlin's website yesterday and their booking policy has changed since 2016 and – according to their website - living at an address that appears on the Electoral Register no longer appears to be a sole essential requirement and other forms of ID and address verification may be accepted instead.
The TT approached Butlin's for comment about the changes and asked them whether Travellers were welcome in their holiday camps. A Butlin's spokesperson answered: "Butlin's has always welcomed guests from all parts and communities of the UK and beyond, provided those on the booking meet our terms and conditions - these do occasionally change in order to ensure we always know the full identity of everyone staying on our resorts."
Discriminatory refusal of service is the number one issue in our case-work – The Traveller Movement
The TT also spoke to Jim Davies from the Traveller Movement's legal unit. He said that complaints of potentially discriminatory refusal of service was "the number one issue" that keeps cropping up in their case-work.
Following two successful Traveller discrimination claims against JD Wetherspoon, the pub giant's boss Tim Martin has come out in support of the Traveller Movement's calls to stamp out discriminatory refusal of service to the UK's Gypsies and Travellers.
The new terms and conditions on Butlin's website states:
"We require evidence of identity and address for all guests 18 years old or more. If a guest is resident in the UK we will initially check that they appear on the electoral register. Please note that it is the responsibility of the person booking the stay to ensure that they provide full and accurate names and addresses of all guests 18 years old or more so as to enable a check of the electoral register to be carried out. If guest details as provided to us do not appear on the electoral register or the guest is resident outside the UK we reserve the right to contact them before their arrival and to ask them for evidence of identity and address ("Alternate Checks")."
Please get in touch with the TT if you are a Gypsy or Traveller and are refused service by any major brand-name holiday camp operator.
By Mike Doherty/TT News
---