Olympic hopeful Ivy-Jane Smith is on track for Tokyo 2020
12 February 2018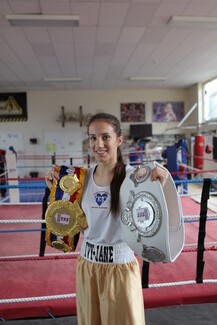 18 year old Romany Gypsy, Ivy-Jane Smith has been invited to join the potential podium squad for Team GB, after impressing Team GB  bosses with a world class performance in the 7 Nations' Cup in Serbia.
The AIBA Youth Women's World Championship,
silver medalist Ivy-Jane Smith
put on an outstanding debut performance in the 7 Nations' Cup tournament in Serbia in January.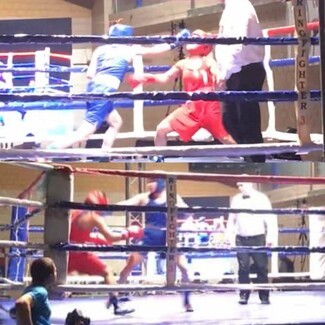 Despite only recently moving up from the youth category, she took away a Bronze medal on her first appearance as a senior elite boxer representing Great Britain. This has undoubtedly put her on the radar of Team GB bosses for a permanent space on Team GB boxing podium squad.
To be considered for selection and ultimately make it onto the Potential Podium squad, boxers have to be considered to have the potential to reach a high international standard, be successful in their home nation's national championships and have experience boxing for their home nation internationally.
Ivy-Jane Smith was on a five day training camp with the British army and the Welsh boxing team when she got the good news that she had been picked "It felt really good, all the hard work training paid off over Christmas" said Ivy, talking to YTT.
He added, "Its looking likely that this girl is going to be competing in Tokyo 2020, she's worked hard and has proved she can compete with the best around the world and deserves a place on the Podium squad".
Ivy-Jane now has her sights set firmly on Tokyo 2020, and looking forward said, "I have lots of potential fights planned and just need to keep on winning medals!"  
I have lots of potential fights planned and just need to keep on winning medals!
Travellers' Times wishes Ivy-Jane Smith the best of luck and wants to say a huge Congratulation on making Team GB potential Podium squad.
---