Young Traveller Michalea Mitchell presents 'my trailer and me'
1 November 2018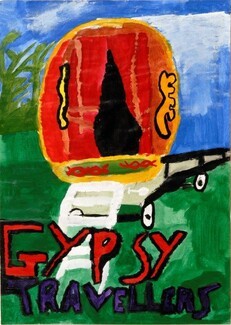 11 year old, young Traveller, Michalea Mitchell entered this years Travellers' Times Big Creative Writing & Poetry Competition. Take a look below at this young poets fabulous submission. 
My Trailer and Me
I live on a site
Sometimes there may be a fight
People think it might give me a fright
When I go to school
I miss my little sis
But it's not always like this
I love to learn but when I write
My hand never burns
When the bell rings everybody sings
'It's time to come home'
When I go home I help with dinner
It smells like a winner!
I love my mams cobble
Bacon sausage and cabbage!
It's a diddle even though it wobbles
I have a full family of seven
I am the oldest girl and I am eleven
My oldest bother Billy is always being silly.
I like my trailer a lot
But sometimes it gets hot!
It's safe and cosy
It's my home
---