Appleby – The Flash
20 June 2017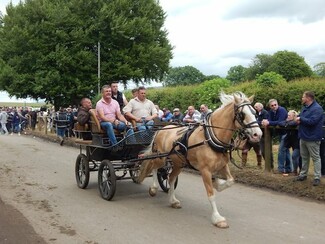 The Appleby flashing lane has been an iconic part of Appleby for the last "twenty –odd years" says Billy Welch, the Sherar Rom and custodian of the world famous horse fair in Cumbria.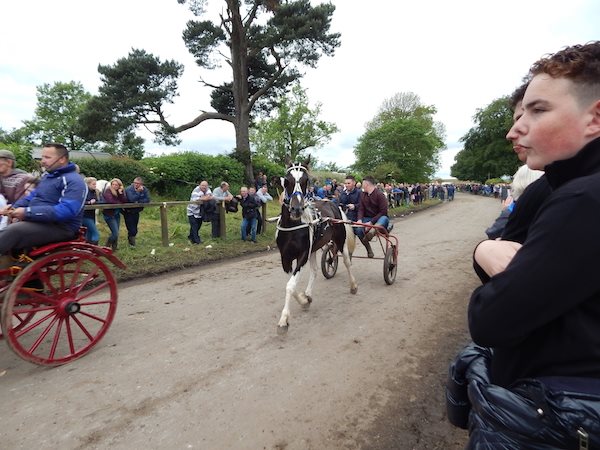 All day long during the annual fair held every June, horses and ponies – most pulling carts and wagons but some ridden bareback - race, trot and walk up and down the Flashing Lane which runs right through the middle of the fair.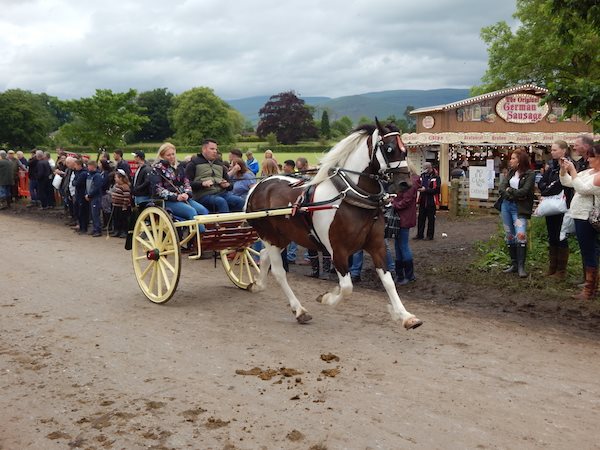 Along with the washing of the horses in the Eden River, the Flashing Lane attracts tourists and the lane is lined with spectators attracted to the thrills of the horses being raced and put through their paces.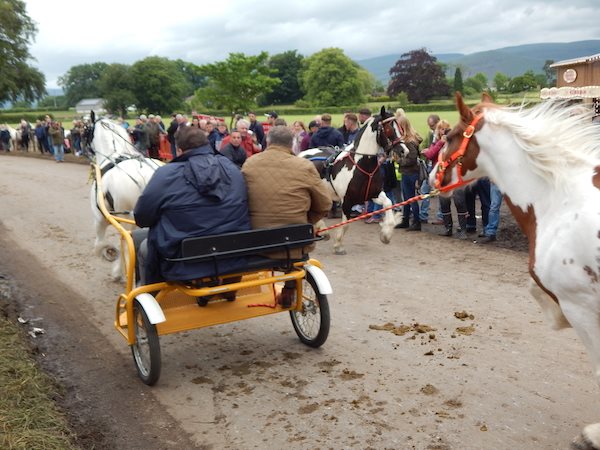 However, the 'Flash' has a very serious purpose and is integral to the traditions and culture of the Appleby Horse Fair – it is the shop window and testing run for the horse dealers – the sellers and buyers that have been coming to Appleby for centuries.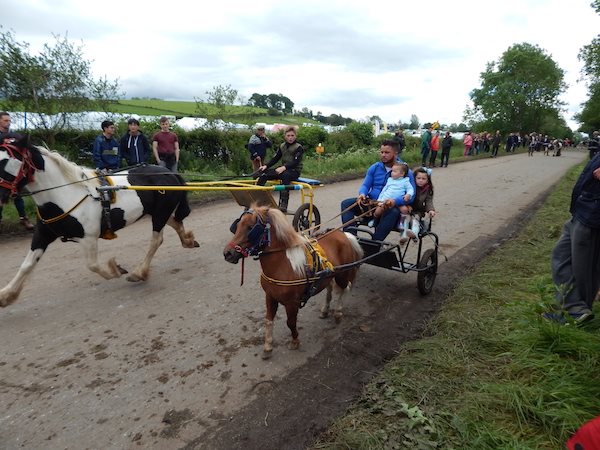 Billy Welch spoke to The Travellers' Times about the Flashing Lane at this year's Appleby Fair. "Now the reason for the speed horses and the flashing lane is that if I were selling you a speed horse and I said to you it will do a certain distance in such and such a time on the clock, you might say – 'Oh yes. Very good, but let's see it go then,'" he says.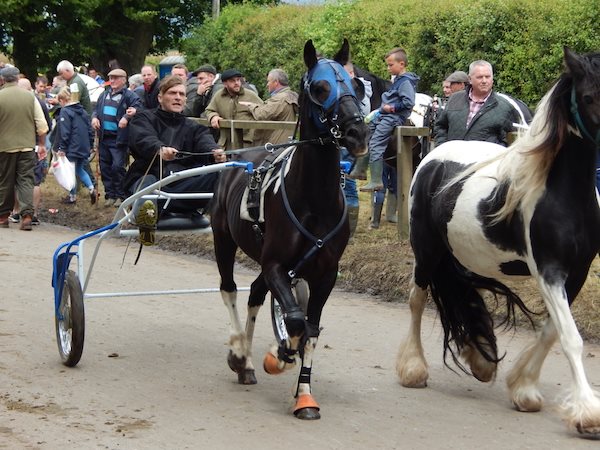 But it's not just about speed says Billy Welch. "It's to see if it's a healthy animal, to see if it limps, it's got a bad knee or any other faults."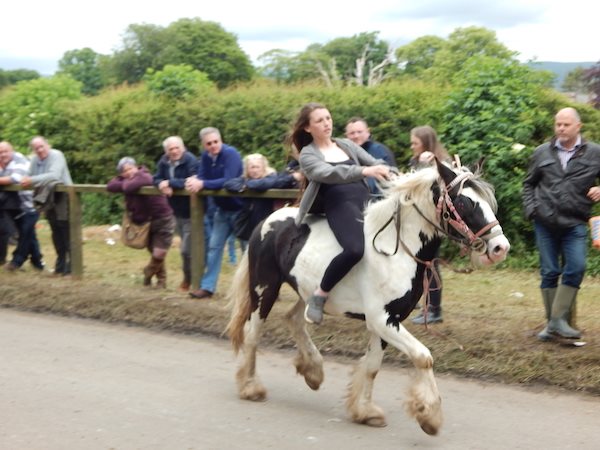 "The men watch it and watch how smooth it runs and they can judge it. It's not just the speed, you can get it going fast – like a bullet – but if it has faults it can break down on you when you get it home and a speed horse with no speed is no good. So the buyers watch them go up and down and that's when the dealing starts."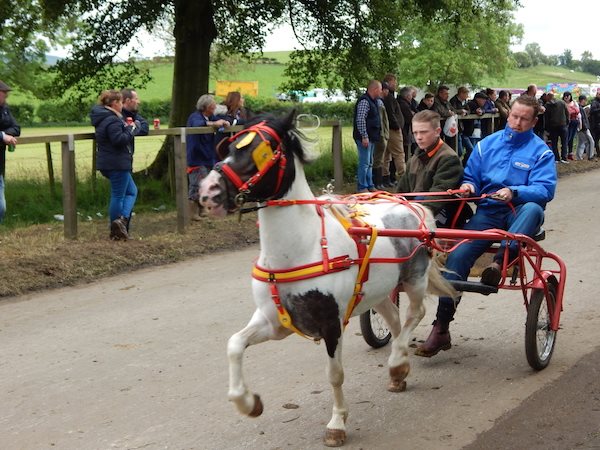 But not all horses on the flashing lane are speed horses, says Billy Welch. "With a Cobb – a Gypsy Vanna - you look at it for its beauty. They are bred for pulling the wagons, a good temperament so they are easy to handle, and they are bred for stamina and hard work."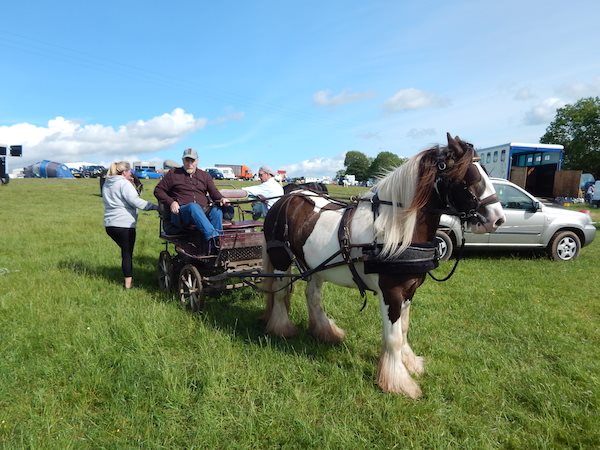 (Photo Caption: Mr Jack – a Gypsy Cobb)
"We also started breeding them in the last 40-50 years for looks as well, and there is a special breed with the little head, the heavy legs, the short backs and the feathers – or hair – on them. They are worth money too as well as a good speed horse."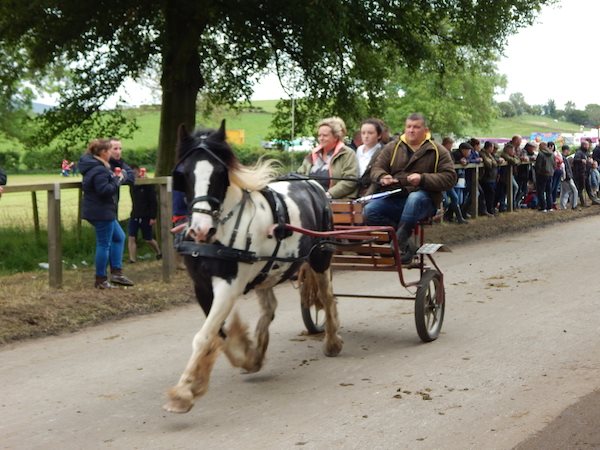 "When the tourists started coming they were getting in amongst the speed horse, so my dad and the council and the police decided they would create a flashing lane."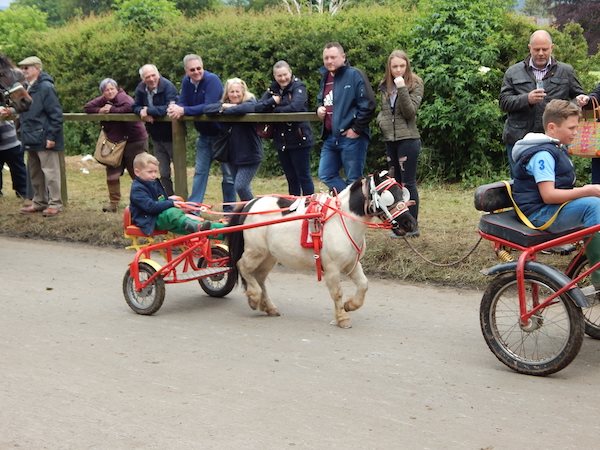 "My dad put them up there twenty-odd years ago. The lads where showing the speed horses up and down here – up and down there – up and down the streets – and it was a bit dangerous, especially with more and more tourists visiting Appleby Fair."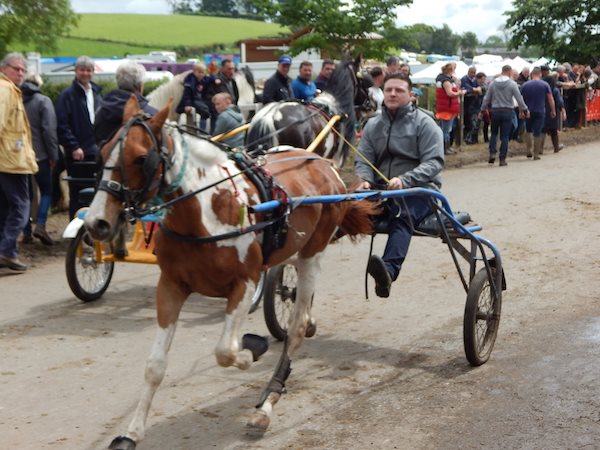 "When it was just Gypsies and Travellers, they are very horse conscious, they are used to them. They are raised with them and around them – even the little-uns. They can ride before they can walk so they are very horse-savvy."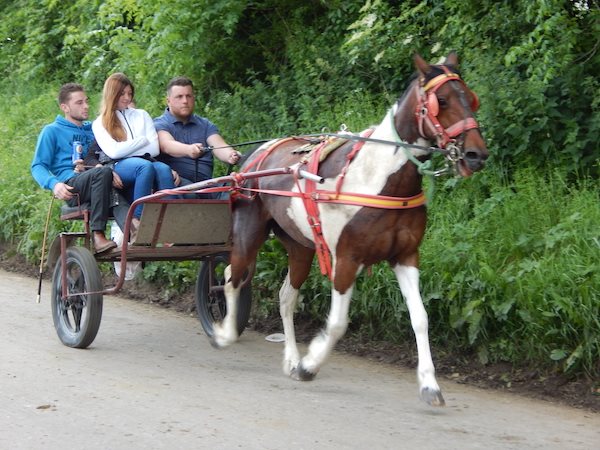 Mike Doherty/The Travellers Times
---