London: Injustice and Resistance & An Open Mind free screening this week
31 October 2023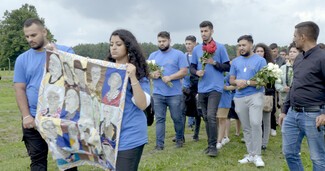 Two recent Peter Nestler films About Sinti and Roma history and culture to be shown THIS WEEK in central London. Free, but booking required. 
The Essay Film Festival / Birkbeck Institute for the Moving Image (BIMI) and the Goethe-Institut present the first part of Peter Nestler's documentary diptych Injustice and Resistance on Thursday 2nd November, with the second part An Open Mind following the next day on Friday 3rd November. The screening of An Open Mind will be followed by a discussion with writer Damian Le Bas and visual artist Delaine Le Bas - hosted by Gareth Evans.
More details below:
Peter Nestler: Injustice and Resistance - Romani Rose and the Civil Rights Movement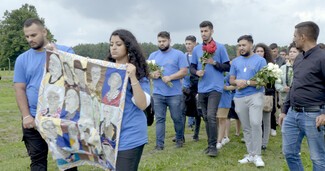 Using archive material and extended interviews, the first part of Peter Nestler documentary diptych traces the ongoing humiliation and injustice that Sinti and Roma people have experienced in Germany and Austria since before the Second World War, and their continuous resistance and fight for recognition.
Thu, 02.11.2023, 7:00 PM, Goethe-Institut London, 50 Princes Gate, Exhibition Road, London SW7 2PH.
The screening is free, but booking is required.
To book for Injustice and Reason please follow this link: https://www.goethe.de/ins/gb/en/ver.cfm?event_id=25125193
Peter Nestler: An Open Mind - Artists of the Sinti and Roma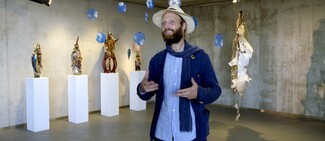 An Open Mind is Peter Nestler's tribute to the varied cultural expression of the Sinti and Roma, mostly in Germany and Austria. The screening will take place at the Birkbeck cinema and is followed by a discussion hosted by Gareth Evans and with visual artist Delaine Le Bas and author Damian Le Bas, who are both members of the Romany community in the UK.
Fri, 03.11.2023, 6:00 PM, Birkbeck Cinema, 43 Gordon Square, London WC1H 0PD
The screening and discussion are free, but booking is required.
To book, please follow this link: https://www.goethe.de/ins/gb/en/ver.cfm?event_id=25125292
TT News
(All images © Strandfilm, Rainer Komers)
---