Traveller heritage celebrated at Auchindrain, Scotland's last township
4 July 2023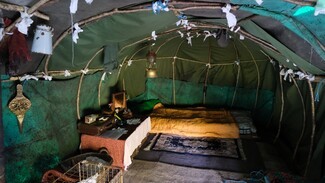 The history and culture of the Travelling community was celebrated recently with a weekend of events held at Auchindrain, Scotland's last remaining township.
The "Travelling Together" weekend included the construction of a traditional bow tent, folk music, demonstrations of basket and paper flower making, an exhibition of Traveller life, songs and stories performed by Jimmy Williamson, son of famous Traveller and storyteller Duncan Williamson as well as a tombola generously supported by businesses in Inverarary.

Auchindrain Director Bob Clark commented: "We aimed to reflect and celebrate aspects of Travellers' lives as their history and heritage is very closely tied with the history of Auchindrain.
"The presence of Jimmy Williamson provided a lot of entertainment and education for visitors. He is committed to continue and preserve his father's legacy and traditions.
"The final word belonged to one of our weekend visitors who wrote 'The Traveller exhibition was fascinating. A way of life that must be kept'," added Bob.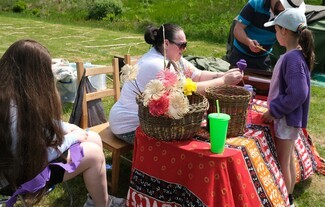 Auchindrain is the last surviving and best-preserved example of a Highland Township. It was bypassed by the Clearances in the 18th and 19th centuries and remained a farming community until the 1960s. The earliest written records of Auchindrain date to the 1500s although there is evidence that the site has been occupied since at least the Iron Age. Now an internationally important museum and heritage attraction, the site offers a unique window into Scotland's rural history. The museum is open every day until the end of October from 10.30am to 4.30pm.
For more details please visit www.auchindrain.org.uk.
Press release/TT News
(All photographs courtesy of Auchindrain. First and last photographs show a reproduction of a traditional Traveller bow or bender tent)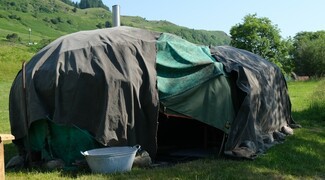 ---