Government award £10million to improve Traveller sites – but more needed say campaigners
29 June 2023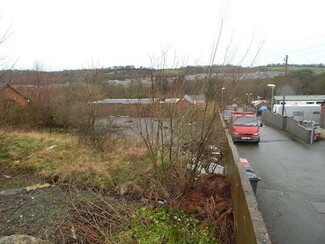 £10 million of Government money set to improve and build new public authority Traveller sites, has been split between nine councils across England – including Kent, Lancaster, Cornwall, Swindon, and Preston.
Councils are also using the funding to refurbish existing transit and permanent sites to help improve living conditions for residents.
Improvements underway range from rebuilding through to new infrastructure dependent on need – including stabling for horses, improved utilities and play areas for children.
Minister for Levelling Up, Dehenna Davison MP, said that the Government was supporting councils to improve Travellers' life chances and build cohesion between the settled and Traveller communities.
Preston's Leighton Street Traveller Site has been awarded £337,220 to refurbish and improve the condition of the site, including the upgrade of electrical equipment giving the residents greater control over their energy bills and running costs of the site.
Leader of Preston City Council, Councillor Matthew Brown, said that the council was delighted to receive this much-needed funding. "It means residents now have better access to energy on the site, giving them greater control, flexibility, and money saving options on their outgoing energy bills," he added.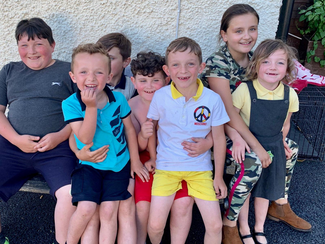 Mellishaw Traveller site in Lancashire has received the biggest award of nearly a £1million for a complete refurbishment.
This is a massive turnaround for the residents of Mellishaw, whose homes were in doubt when Lancaster County Council initially put the run-down and dilapidated site up for sale in 2019. Eventually, after a hard-fought campaign – covered by the Travellers' Times – the site was sold to Lancaster City Council. The Travellers' Times will be focusing on the rebuild of Mellishaw and talking to the residents and the council in an article to follow shortly.
However, many more council-run Traveller sites across England and Wales desperately need upgrading after decades of neglect, and the £10million, although welcome, is a drop in the ocean.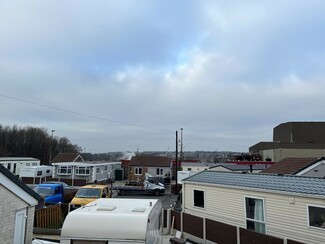 The national charity Friends, Families and Travellers welcomed the funding, but said that of the 16 grants given, only one had been awarded to build much-needed new transit sites, and that much more needed to be done to improve conditions on permanent sites.
"The Traveller Site Fund should signal the beginning of a structured and consistent funding allocation programme for more safe stopping places for the thousands of Gypsies and Travellers who are stuck on endless waiting lists," said a spokesperson for Friends, Families and Travellers.
"With exact details yet to emerge, it's clear the Government must also take action to tackle the energy crisis unravelling in Gypsy and Traveller communities, and to embed long-term resilience in site design.
"This funding will be vital in ensuring Gypsies and Travellers save money in outgoing energy bills. Last year, FFT research found exorbitant costs associated with energy setups on sites in the South East:
"While the Local Authorities that have received funding under the TSF have an opportunity to tackle energy issues, more concerted, national government action is urgently required as the cost of living and energy prices disproportionately impact Gypsies and Travellers.
TT News
(Lead photograph: A local authority site in Wales - now being refurbished using funds from the Welsh Government (c) Mike Doherty)
---