Romany Gypsy and Traveller heritage celebrated with blue plaque in London
23 November 2022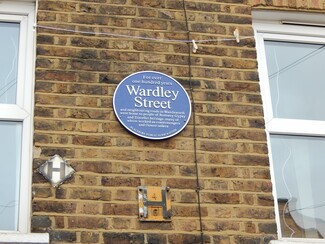 A blue plaque has been unveiled in Wardley Street, Wandsworth, south London, to remember and celebrate the local area's unique Gypsy and Traveller heritage and history.
The Travellers' Times went along to the unveiling, on October 22nd 2022, to film the event and to talk to the people there.
"It was a lovely community when I was young," said Betsy Cooper, 76, who used to live in Wardley Street in the 1950's.
"No one put keys in the door then, you could just go in and come out, you didn't have to worry about having anything stolen, because you never had anything, and all that you did have you would share."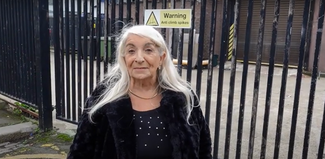 Wardley Street is in a stretch of South West London along the River Wandle valley, where nomadic people came to settle in the late 19th century. They evolved into a substantial community of costermongers in Wardley Street, Garratt Lane. Wardley Street was largely demolished in the late fifties but the Traveller community returned to the undeveloped site in the seventies leading to the establishment of a permanent site less than a mile away.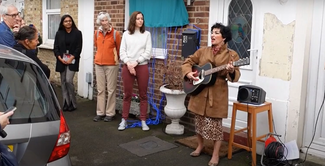 Wardley Street is a 'spiritual home' for people of Traveller heritage, woven into the family history of so many people, not just in Wandsworth or London, but all over the world.
The blue plaque unveiling has launched an oral history project called The People of Wardley Street, which is the brainchild of local historian Geoff Simmons and anthropologist Anna Hoare.
The campaign groups London Gypsies and Travellers and the Surrey Gypsy and Traveller Forum came along to support.
Mike Doherty/TT News
---