We Are England, Mental Health: Hip-Hop Family – A Review by Charmian McGuigan
26 October 2022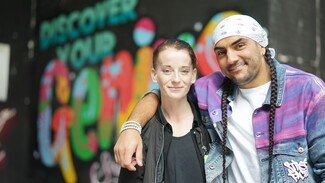 My name is Charmian and this is my review of the "Mental Health: Hip-Hop Family" episode of the We are England series on BBC, that aired earlier this month. I'm reviewing this episode from a perspective of a Traveller Woman. I have learnt about cultural studies and the representation of class, culture, race and gender in mainstream media and found it all fascinating, but sadly it lacked representation of my own GRT culture in the curriculum.
The Hip-Hop Family documentary is set in Plymouth's Street Factory, founded 17 years ago by Toby G, and the journey of two of his students, Tash and Ben.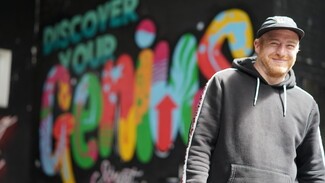 Toby G is a Roma Gypsy man who explains that he found his home in Plymouth after his family left Poland due to persecution at the age of 14. He talks about the support he received in Plymouth which inspired him to start up the Street Factory and to help others on their journey. With the support of his wife Jo, they provide a variety of classes for free to bring people together and to boost confidence to deal with personal issues.
The documentary really clearly shows how the Street Factory family is aimed to help people, through dance and expression, to overcome their mental health problems. The programme follows Tash, Ben and Toby through their journey. It was very inspiring to watch, as recently there is more focus on how mental health impacts our physical health, which is really relatable for the Gypsy and Traveller communities. The programme offers insight into the whole idea of social prescribing, which is person centred and aims to give the individual the confidence and skills to change negative and/or destructive coping skills into positive and productive ones.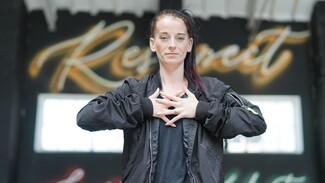 I found I had a personal interest when it came to Tash's mental health journey, due to having an eating disorder in my teens, and so I found this a very powerful documentary on many levels. My main take away was the focus on healing through community as opposed to conflict.
At times I found this episode a bit too emotional to watch but overall, I found it uplifting and inspirational and I would highly recommend it. The Hip-Hop Family episode can be found on the BBC iPlayer, click here to watch.  
Review by Charmian McGuigan
Lead Photo: Tash (left) and Toby G (right), 'We Are England, Mental Health: Hip-Hop Family' © BBC
---