Ossiri and the Bala Mengro
18 October 2022
Gypsy and Traveller young people part of a new performance project in Bradford, working alongside award-winning artists
Ossiri and the Bala Mengro, produced by Bradford-based creative arts organisation Spin Arts, is a new family friendly dance and music show inspired by the book of the same name, written by award-winning Romany Gypsy storyteller and author Richard O'Neill, and performed by Irish/contemporary dancer and musician Keira Martin.
Young people from both the Romany Gypsy and Irish Traveller communities have been part of the development of the show, sharing their stories, experiences, learning dance and music, and recording their voices that appear as part of the show. Keira Martin worked closely with Gypsy and Traveller young people at Leeds GATE to bring this performance to life.
"Stories representing Gypsy and Traveller communities are so important, they need to be heard and told," says Keira Martin, adding that it was her "absolute pleasure" to be involved and to be trusted with such an old traditional story.
"I hope this pushes forward the continued work by communities and allies to eliminate the last socially acceptable form of racism."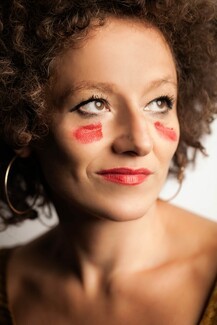 Ossiri and the Bala Mengro tells the tale of a young Traveller girl, Ossiri, whose family worked hard as 'Tattin Folki', or rag-and bone people who recycled old scrap metal.
Ossiri desperately wanted to be a musician. But as her dreams began to fade, an unlikely fan gives Ossiri the confidence to keep going.
Capturing the hearts and minds of children and their families, this magical and mesmerising story uses folk dance and music to offer an insight into Traveller culture and lifestyles, encouraging acceptance and celebration of others. 
Director & Creative Producer at Spin Arts, Sarah Shead, says that it had been fantastic to spend time with the incredible young Gypsy Traveller people at Leeds GATE.
"Everyone has a story to tell, but far too often Gypsy and Traveller stories are either overlooked or twisted into a narrative that continues to ignite racism and prejudices" says Sarah Shead.
"We hope that by shining a light on the positive stories, we can contribute to changing the discourse, increasing empathy & understanding, but most importantly, capturing these young people's hearts and minds to develop the confidence to share their rich heritage and lifestyles more widely. This is the first of many collaborations to come, with plans in the making for Leeds 2023 and Bradford 2025."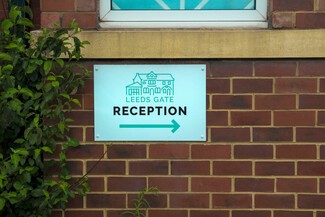 The young people involved are members of the community advocacy organisation Leeds Gypsy and Traveller exchange (Leeds GATE) that works across West Yorkshire.
Gypsy and Traveller are two distinct ethnic groups, with unique histories that often intertwine as historically both groups are nomadic, or move around and travel. Romany Gypsies originated over 1000 years ago from India and are on record as being settled in the UK for over 500 years. Irish Travellers were similarly nomadic and migrated from Ireland centuries ago.
In West Yorkshire there is an estimated 7000 Gypsy and Traveller people, of which ¾ now live in houses and almost ¼ on sites, with a small number still living nomadically.
Director of Development at Leeds GATE, Rachel Cooper, made clear the importance of cultural opportunities like this for young people.
"Telling stories and cultural pride are so fundamental to all people, just as they are to Gypsy and Traveller communities," says Rachel Cooper.
"It gives some of the young members of our organisation a great way to share that with others, and to learn about other cultures too, that are all part of the fabric of Bradford. It's fantastic to work with artists and producers like Spin Arts, Richard O'Neill and Keira Martin that involve our young people in creative work that brings this cultural exchange to life."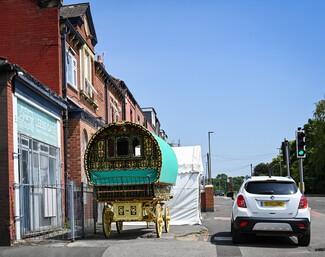 The performance is free, and part of Intercultured Festival running for 10 days across Bradford. From the 19th – 29th October, different shows and activities explore and celebrate culture, belonging and community. Other events include poetry in Pahari, the native language of Pakistani people, Desi family fun day and Arabic calligraphy.
Tickets for Ossiri and the Bala Mengro on October 27th and all other events can be bought here: Intercultured Festival 2022 | Eventbrite
The performance will also be shown to 300 school children from the area in private showings across November, thanks to support from Bradford Council, Leeds 2023, Leeds Dance Partnership and Arts Council England.
TT News/ Leeds GATE press release
(Lead picture: Dancer and musician Keira Martin with Romany Gypsy storyteller and author Richard O'Neill)
---