Minnie Brazil's New Group Set to Tackle Lack of Traveller Sites in the East Midlands
29 July 2022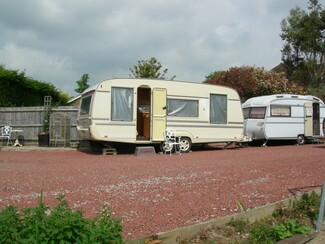 Romany activist Minnie Brazil has built a Romany Gypsy and Traveller team to improve the number of sites in the East Midlands, with or without support from local councils.
The campaign started in April when Minnie founded, 'Gypsy and Travellers' Support Club', and started contacting East Midlands Councils to see what existing support was in place. Minnie Brazil and her team want to identify existing council owned land that can be made into smaller fixed sites or transit sites, or to sell suitable land to the team at a reasonable price to create the sites themselves.
"This group is important because I want to be able to put Travellers back into the community and get them the help they want and should get," says, Minnie Brazil.
Gypsy and Travellers Support Club is formed by family and friends of Minnie that are using their combined skills and support to approach councils in the East Midlands area.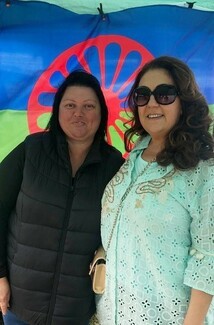 So far, these councils include; Nottingham city and Nottinghamshire County, Sherwood, Newark, Ashfield and Broxtowe Borough. A line of communication was made by the group to assist and offer support for the local Gypsies and Travellers. Minnie said she found that there was no representation for or including Romany Gypsies and Travellers in Nottinghamshire and surrounding areas.
Despite the negative responses and lack of willingness to assist their mission, Minnie believes that having a GRT representative working with the council will benefit the needs of local Romany Gypsies and Travellers. She states it is crucial to have a GRT liaison officer/team and is passionate about creating this role herself.
Minnie acknowledges that there are two sites being built in Nottinghamshire County, but believes it isn't enough. With or without assistance from the councils, the team is determined to provide more sites in the East Midlands in the near future.
"At the minute we are still working on the sites and trying to get the best places for people"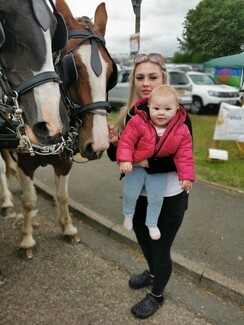 Sally Barter, a member of Travellers' Times advisory group, met Minnie and her daughter Kyanne Brazil, who is the group's secretary, at the 2022 Appleby Horse Fair. They were there gathering signatures for a petition that would be used to challenge the new trespass laws. Minnie explains, "We have 1,000 signatures at the minute but still getting more and still going on and trying to get more signatures."
With Minnie's team, the future objective is to create a space for the local GRT community to feel welcome and receive help for various issues. Minnie explains this group was made to support anyone that need access to sites, support in Travellers education, enrolling their children in local schools and colleges, and better access for healthcare and housing for the local GRT people, including both nomadic and settled communities.
Throughout the interview with Travellers Times it was clear that her list of ambitions are ever-growing, and Minnie Brazil is on an unstoppable path to make sure the work of the 'Gypsy and Traveller Support Club' is done.  
By Liza Mortimer/TT News
(lead photo: west sussex site (c) Damian Le Bas)
---