Herefordshire County Council call out for land for Traveller sites
4 May 2022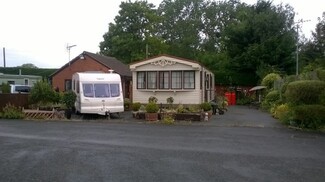 Herefordshire County Council has called out for land for more sites as part of it's local plans amid claims of a "chronic shortage of suitable accommodation".
"As part of the preparation of our new Local Plan, we are looking for possible sites to meet the requirement over the plan period," say Herefordshire County Council. "Following the identified need for accommodation in the Gypsy and Travellers Accommodation Assessment (GTAA), we are keen to hear about any other sites that may be suitable for consideration."
Ben Straker, a local education expert, commented on his Linked In profile: "I really hope this comes to fruition. There's a chronic shortage of suitable accommodation."
Hereford County Council are interested in sites that may be suitable for the following:
Residential pitches: 
A residential pitch is an area of land where a single Traveller household can reside.  Pitches vary in size but typically will have space for an amenity building, a parking space, a hardstanding and for one or more caravan.
Travelling Show People Plots:
A plot is an area of land where Travelling Showpeople can live but also have enough space to allow storage and maintenance of equipment. These sites are sometimes known as Winter Quarters
Temporary Stopping Places/ Negotiated Stopping places:
Area of land that travellers can stop for a short period of time, where temporary sanitation and waste disposal facilities can be brought in.
 Landowners  and agents can find out more by following this link.
TT News
---