Government set to give councils £10 million to build more Traveller sites
22 March 2022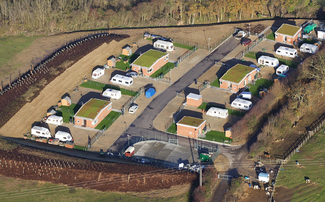 The Government is set to provide millions of pounds in funding for councils to build more permanent and transit Gypsy and Traveller sites in a bid to "level up" the outcomes for Gypsy and Traveller people.
The £10 million fund announced on 20th March by the Department for Levelling Up, Housing and Communities is dedicated to making new permanent sites, improving existing ones, building new transit sites and providing temporary stopping places.
The move was welcomed by Moving for Change, a charity which supports the rights and cultures of nomadic Gypsy and Travelling people. 
Adrian Jones, Policy Lead at Moving for Change, who worked tirelessly with the government department for over a year to establish the new ring-fenced fund, said that Gypsy, Traveller and nomadic people need the support of local authorities to secure their future.
He added that the new "ring fenced" fund was good news and an improvement on the Affordable Housing scheme which had only seen two successful applications for funding for council run Traveller sites.
"I very much hope with the new dedicated and ring-fenced fund, more local authorities will apply," said Adrian Jones. "The government says this will improve access to healthcare, education, and employment for Gypsy and Traveller people and reduce roadside camps. "To do this, this Fund needs to be the start of the conversation on providing proper services for our communities, not the end. The government must ultimately re-introduce the duty on local authorities to provide sites and care for their communities, which currently does not exist."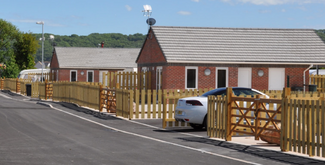 The Traveller Site Fund 2022/23 hopes to address the serious national shortage of places for nomadic Gypsies and Travellers to legally and safely stop. It exists on top of the £11.5 billion Affordable Homes Fund 2021-2026 which can be used for Traveller accommodation. Councils in England can now apply to build new services for Gypsy and Traveller people including improving site infrastructure, creating public spaces such as community centres, play areas, and horses' stables on sites.
The announcement comes after the Police, Crime, Sentencing, and Courts Bill passed through the House of Lords in March. After Royal Assent the Bill will pass into law, bringing harsh new laws to criminalise the historically nomadic lives of thousands of minority ethnic Gypsy and Traveller people across England.
Moving for Change Chair, Violet Cannon, said:
"Moving for Change is delighted to see the government is doing something to avoid a mass prosecution of the entire Gypsy and Traveller people, however, it is continuing to roll out the Policing Bill which would do just that.
"This fund does not stop the oppressive Policing Bill criminalising trespass whilst there are almost no dedicated spaces to pull up roadside, as we have done for thousands of years. We do not turn a blind eye to this Bill with the launch of this new Fund. Moving for Change calls on every local council to apply for this fund and finally give the services that their communities need."
The Fund, open until 13th June, 2022, only applies to the restrictive government definition of Romany Gypsies, Irish Travellers, New Travellers and Travelling Show People revised in 2015 in the Planning Policy for Traveller Sites.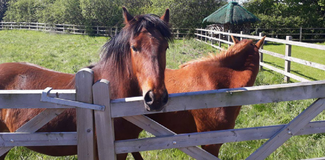 The government has pointed councils wanting to apply to the fund to a 'best practice' report on Traveller site design and management by The National Housing Policy Advisory Panel on Gypsy and Traveller Accommodation, which is a civil society network of social housing providers, charities and council representatives dedicated to improving the accommodation options for Gypsies and Travellers.
Speaking to the Travellers' Times, Boris Worrall, Chair of the National Advisory Panel on Gypsy and Traveller Housing and CEO of social housing provider Rooftop Housing Group, also welcomed the new funding.
"It will take time to work through the detail, but given this appears to be additional funding with capital support of up to 100%, it is very welcome news," said Boris Worrall.
The prospectus encourages councils to consider working with housing associations, and includes the potential for refurbishment of existing sites, as well as transit sites and stopping places as part of what is a rounded and comprehensive package which can be tailored to meet the needs of local communities," he added.
"Based on current costs, we might see anything between 60 and 80 additional homes using this funding stream. It's also good to see the Government focusing on wider impacts, such as life chances and social outcomes, as well as improving community cohesion and reducing the costs to the public purse of enforcement activity.
All in all, this is a very positive announcement which will ensure dozens of individuals and families get the high-quality housing they need. Personally, I am delighted to see the Government addressing the needs of this community in allocating funding to the levelling up agenda."
What YOU can do say Moving for Change:
Send the news of this Fund to your council leaders to demand adequate provision for their Gypsy and Traveller communities at last. Find your Council Leader or Council Chair through the WriteToThem tool. If in doubt, write to them all.
English councils can apply to the Traveller Site Fund 2022/2023 here until 13th June, 2022. For fund queries email travellersitefund@levellingup.gov.uk
TT News and MfC press release
(Lead picture: Broadland Housing's Brooks Green site at Harford on the outskirts of Norwich)
All photographs courtesy of the National Advisory Panel on Gypsy and Traveller Housing
---