Welsh Government votes to reject anti-Traveller law – "Wales Does Not Consent!"
21 January 2022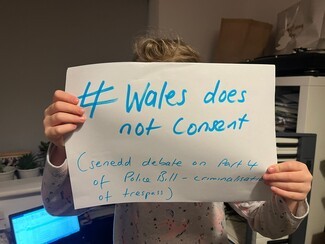 Campaigners rejoice in Wales as the Senedd vote to reject Part 4 of the UK Government's Police Bill, meaning that a constitutional crisis between the UK and Welsh Government could be looming
When the Police, Crime, Sentencing and Courts Bill was launched last year a coalition of community activists, advocates and race equalities organisations from across Wales came together to build support and awareness for the impact of Part 4 of the Police Bill on Gypsy and Traveller communities in Wales.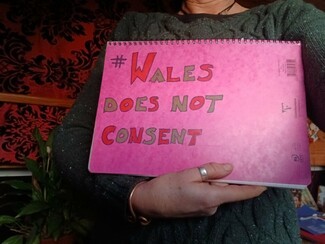 Whilst Wales cannot make its own laws yet about policing and criminal justice, the campaigners felt that there had to be ways in which Wales could and should challenge what these proposals really represent – an attack on the nomadic way of life which will criminalise Gypsies and Travellers even when there is a legal duty in Wales to provide safe and secure transit sites and stopping places.
So, the campaigners were delighted when, on January 18th, Members of the Senedd (the Welsh Parliament) voted 40 to 14 to withhold consent to Part 4 of the Police Bill, and to also hear strong supportive speeches from parties across the political spectrum.
This vote sends a strong message not just to the UK Government in Westminster but a clear message of support to Gypsy, Roma and Traveller citizens of Wales that the nomadic way of life should not be criminalised and people's human rights matter and will be defended.
The campaigners also welcomed that the Senedd debate shone a light on the lack of adequate sites across Wales and the need for Welsh Government and Local Authorities to do so much more – despite the legal duty under the Welsh Housing Act there are still NO transit sites anywhere in Wales – so where are nomadic families to go?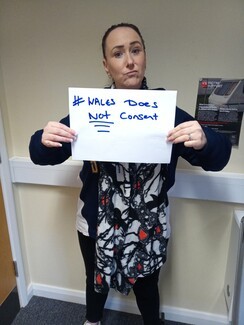 The journey is not over. The campaigners say that they need to ensure that Wales keeps it commitments, mitigates the impact of the Police Bill and works with Gypsy and Traveller communities to ensure that the nomadic way of life is respected and facilitated including through the provision of sufficient residential and transit provision across Wales.
You can watch the full Senedd debate HERE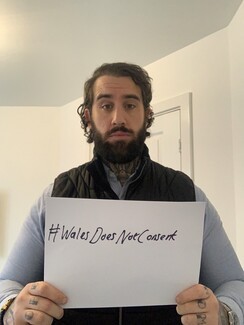 Coalition campaigners say:
Allison Hulmes – Welsh Gypsy/Director for Wales, BASW Cymru/Co-Founder GRTSW Association.:
"The Senedd vote represents a victory for common humanity and decency. It sends a direct message to Westminster Government that Wales is a country where the enriching practice of nomadism, which is at the heart of Gypsy and Traveller culture, is valued and to be protected. There is still a long drom ahead but we, as ethnic Gypsies and Travellers in Wales, know that we have a Government which is prepared to stand up for our right to exist in a way that we recognise and not in a way that is forced upon us by others."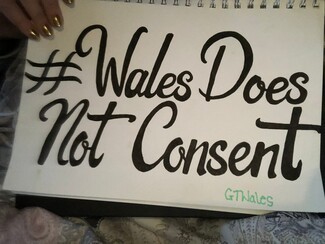 Martin Gallagher - Post graduate: Northumbria University:
"The outcome of the Senedd debate this week provided hope that Gypsy, Roma and Traveller communities in Wales can continue to feel valued and that they are welcome here. When we look at the UK Government and we read or hear what comes out of the Home Office regarding out worth, our history and culture, it is saddening that we as an ethnic group are the experiment for how far they can go to remove us from 'civil' society.
This bill, if successful in the eyes of the Home Office was a precursor for what policy they could introduce next in an attempt to remove our ethnic status. Wales must double down and ensure that the statutory duty that exists in Wales of providing encampments, both transit and residential is followed and acted upon, as there will be many families that will be homeless, broken up or forced into the social services system, when all that is needed to avoid this, is local councils to provide the legal encampments that they have identified already."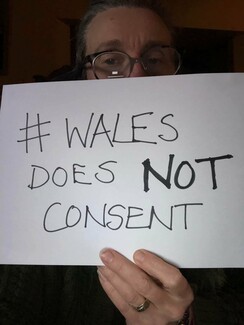 Gypsies and Travellers Wales:
"We are thrilled with the outcome of Wednesday's vote at the Senedd to withhold consent. It was an important moment for Gypsies and Travellers in Wales to have forty Members of the Senedd stand up to the discriminative legislation being proposed in Westminster. We are proud that so many members identified the real problem, a lack of adequate provision for residential and transit sites and we look forward to continuing to work together to address this."
Travelling Ahead Advice and Advocacy Service:
"We are so pleased to see the results of the vote on Tuesday and the public support for Gypsy and Traveller families around Wales coming from the Welsh Parliament - The Senedd.
It's way overdue that elected members at all levels take their responsibility seriously to represent and defend the rights of all their constituents and in this case have publicly said that 'we fundamentally oppose the criminalisation of Gypsy, Roma and Traveller communities' – how often do we hear this? We look forward to this positive vote being followed up by real change to provide adequate sites right across Wales to support the nomadic way of life"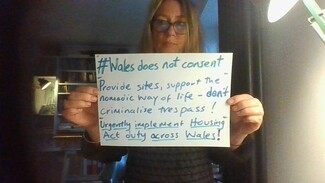 Race Alliance Wales:
"We are proud to have worked with a fantastic network of community organisations where we have engaged with Members of Senedd over the past several months. It was a proud moment to watch our community engagement in action where Members of Senedd amplified the concerns of the Gypsy, Roma and Traveller community so strongly. We want to see an anti-racist Wales where rights are enjoyed, and people can thrive."
Tai Pawb:
"Tai Pawb imagines a Wales where everyone has the right to a good, safe and secure home. Section 4 of the Police, Crime, Sentencing and Courts Bill puts this at risk for Gypsy, Roma, and Traveller communities by targeting them specifically when there are insufficient residential and transit sites in Wales. By withholding consent, the Senedd has sent a symbolic message to Westminster and rejected the penalising of a nomadic way of life."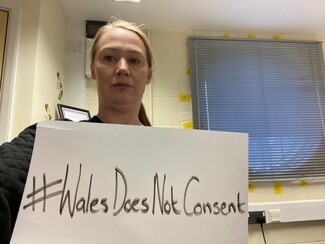 So, what happens now?
Campaigners are seeking clarification what the next steps would be and if this could lead to Part 4 being dis-applied or repealed in Wales - the vote is a massive step in the right direction but until the legal and constitutional issues are resolved Gypsies and Travellers will be caught in the middle.
 As the Police Bill is a piece of criminal justice legislation which is not devolved to Wales, the UK Government believes it does not need Wales's consent, but the Welsh Government, by their vote, disagree and have flagged up that the Part 4 anti-Traveller laws specifically cuts across Welsh government legislation, policy and commitments in relation to Human Rights, the Equality Act and the Housing Act Duty to provide sites.
The Government of Wales Act specifically requires the Welsh Government to act in conformity with the Human Rights Act and the European Convention on Human Rights and on that basis the argument is that Wales cannot consent to it - but that argument has yet to be won with the UK Government. It is a constitutional matter if the UK Government go ahead and bring in the law in Wales without consent from the Welsh Government. Right now the vote is currently symbolic and time will tell.
The coalition is an informal and supportive group of activists, advocates and anti-racist/equality organisations base in Wales including: 
The Gypsy, Roma and Traveller Social Workers Association
Contacts:Trudy.aspinwall@tgpcymru.org.uk / allison.hulmes@basw.co.uk/ sam.worrall@gtwales.org.uk
TT NEWS
(All pictures: Coalition campaigners lobbied the Welsh government to get this historic vote to support Welsh Gypsies and Travellers and to reject the UK Government "racist" law.)
---