GATE Herts look ahead to 2022 in their new community hub
7 January 2022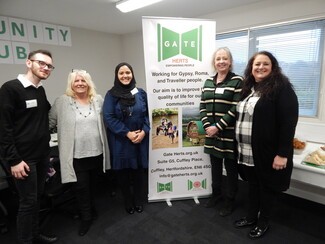 A Hertfordshire based Gypsy and Traveller charity is looking ahead to continuing its work in their new community hub in year ahead. The Travellers' Times popped along to the GATE Herts Annual General Meeting, which was held in their new hub in Cuffley, Herts, at the end of last year, to find out more.
The Community Hub is a place where Gypsies and Travellers can come along to and access the help that they need. It was opened near the end of 2021 and was made possible through a grant by the National Lottery Community Fund. It has a modern IT suite with computers which visitors can come to use and to learn new skills. The Hub also has a big meeting room for training sessions and also a private consultation room.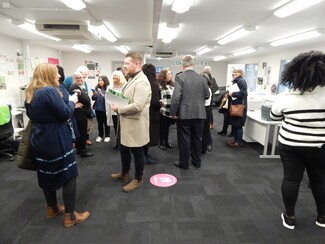 "It has been my professional and personal pleasure to lead GATE Herts though another year which has been a somewhat challenging but successful one for us as we continue to further our mission," says GATE Herts Chief Officer Josie O'Driscoll as she reflected on 2021.
The hub also hosts GATE Herts Report Racism hate-crime officer Orla Dellow. The other Report Racism case worker, Ivy Manning, works from the Friends, Family and Travellers office in Brighton. Report Racism GRT also had a busy pandemic with over 500 hate crime incidents being reported to the case workers in 2020-21.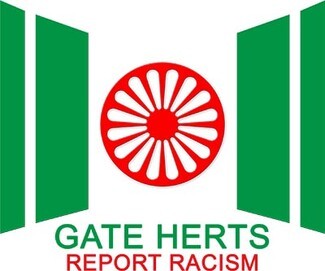 During 2021 GATE Herts fielded hundreds of enquiries from local Gypsies and Travellers on a broad range of topics, including health, education, accommodation and employment. Report Racism GRT also had a busy pandemic with over 500 hate crime incidents being reported to the case workers in 2020-21.
The GATE Herts staff also worked on various pandemic-related projects, including an art project that took place weekly online to encourage people to remain active and creative during lockdown. Women's health packs were also distributed to vulnerable Gypsy and Traveller women by the women's case worker, Tina Purcell.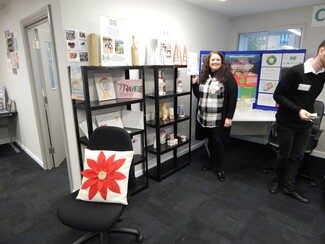 Speaking about the new community hub, Josie O'Driscoll said that GATE Herts was pleased to be able to meet the needs of the local Gypsy and Traveller communities, including holding face-to-face meetings and drop-in sessions, which had mainly been temporarily suspended or curtailed during the Covid pandemic.
"None of this work would be possible without our fantastic team, I would like to thank our wonderful, committed staff team for going above and beyond in their work and for caring enough to strive to get the best outcomes for our communities, and off course to our brilliant trustees for working alongside us to ensure our people's voices are heard and that they are in the driving seat of all that we do," says Josie O'Driscoll.
TT News
(Lead Picture: GATE Herts Communications Officer Joseph Baker, Chief Officer Josie' O'Driscoll, Finance Administrator Zahra Kazmi, Hate Crime Caseworker Orla Dellow, Hub/Project Manager Claire Rice © Mike Doherty/TT)
---