Government launches new national strategy 'to tackle entrenched inequalities among Gypsy, Roma and Traveller communities'
6 June 2019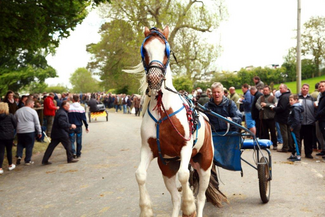 Communities Minister Lord Bourne to attend Appleby Horse Fair to meet Gypsy and Traveller people, including Shera Rom Billy Welch - Gypsy and Traveller rep on the multi-agency Appleby Horse Fair coordinating committee
Communities Minister Lord Bourne has today launched a national strategy to tackle entrenched inequality and improve the lives of Gypsy, Roma and Traveller communities.
The Ministry of Housing, Communities and Local Government (MHCLG) is to lead the national strategy, working with several government departments and the Cabinet Office Race Disparity Unit to improve outcomes in areas including health, education and employment.
Communities Minister Lord Bourne said that inequalities facing Gypsies, Roma and Travellers where considerable and that more needed to be done by the government to tackle them.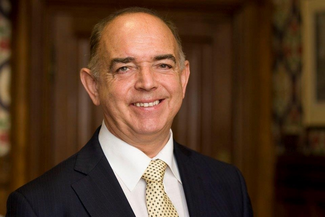 "We recognise that members of Gypsy, Roma and Traveller communities continue to face some of the steepest challenges in society. Despite ongoing government work in this area, it's clear that more needs to be done," said Lord Bourne.
"Health, education and housing inequalities are considerable, and we know that that there are disproportionate levels of violence experienced by some women and girls within Gypsy, Roma and Traveller communities.
To bridge these divides and tackle these vital issues, we are launching an ambitious programme of work, to be undertaken across government, which will aim to tackle the serious disparities faced by Gypsy, Roma and Traveller communities.
I am pleased that my department is leading the way in developing a long-term, ambitious strategy to address this with renewed focus. Achieving better outcomes for Traveller communities is a matter that is close to my heart and I am personally committed to working towards change.
Societal change cannot be achieved by one area of government alone, and we will also redouble our efforts in seeking out the views of those who matter the most, the communities themselves.
I have always believed in representatives from all sides engaging, talking and finding ways to compromise and I find myself learning from members of the community whenever we meet. I am clear that this approach should continue to expand under a new strategy.
I look forward to my next meeting with leaders from Traveller communities while spending time at Appleby Fair this month and beyond that, towards more opportunities throughout the year in which we can all keep on building bridges together."
The announcement comes as communities across the country celebrate the start of Gypsy, Roma and Traveller History Month and will build on the Government's ongoing work to support Gypsy, Roma and Traveller communities.
In order to address the serious disparities highlighted by the Race Disparity Audit, the Ministry of Housing, Communities and Local Government has provided £200,000 of funding between six projects aiming to improve outcomes for Gypsy, Roma and Traveller communities in the areas of educational attainment, health and social integration.
The Department has also funded 22 projects which support Roma communities across England through the Controlling Migration Fund.
In addition, the Department has provided funding to two projects to improve the reporting of hate crime by Gypsy, Roma and Traveller communities.
TT News
(Lead photo: Communities Minister Lord Bourne to visit Appleby Horse Fair © Natasha Quarmby)
---