Politicians condemn Government 'crack down' on unauthorised Traveller camps
21 February 2019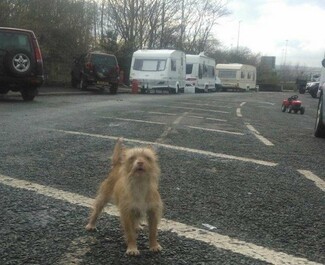 The All Party Parliamentary Group for Gypsies, Travellers and Roma (APPG) has condemned the Government's proposals to create new police powers in their bid to "crack down" on unauthorised Traveller camps.
The APPG say they are completely opposed to the proposed set of additional police measures to evict Gypsies and Travellers that were outlined in the Government's statement that was released at the start of the month.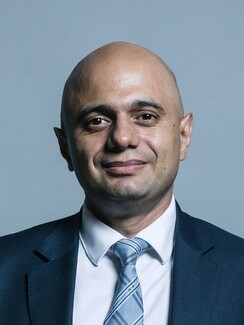 Sajid Javid, Home Secretary, announced there was a "perception" that laws do not apply to Travellers and that the government would be creating new laws to beef up police powers to deal with Travellers pulling up on land they do not own. He added that the government would also be consulting on a new law to make trespass a criminal offence.
The Government does say it will be writing to councils and asking them to plan for more sites, but critics say that councils need to be forced by law to plan for more sites, not just asked.
Speaking of the Home Secretary's statement, Kate Green MP, Co-chair of the APPG for Gypsies, Travellers and Roma, said that police and landowners already have a plethora of eviction powers available.
"To propose more powers is an assault on the rights and way of life of the thousands of families who will be affected by this," said Kate Green MP.
 "The Government should not introduce additional police powers which target vulnerable groups based simply on a false 'perception' that the rule of law does not apply to Gypsies and Travellers, and with a clear absence of robust policy measures to create appropriate and sufficient accommodation for Gypsy and Traveller communities. The APPG will continue to make these points forcefully to Ministers."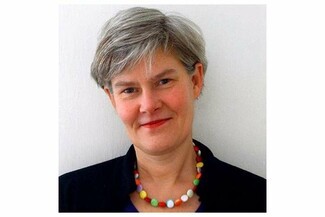 The APPG called the Government anti-Traveller camp plans, "wholly disproportionate, particularly in the light of the huge national shortage of pitches."
"The government has repeatedly ignored evidence that planning policy continues to fail to accommodate homeless Gypsies and Travellers and that without enough authorised sites to stop on, it is ridiculous to implement measures which effectively criminalise Gypsies and Travellers by their mere existence."
"It must acknowledge the nomadic way of life has been part of British society for hundreds of years and that evicting Gypsies and Travellers from one place to the next has a huge impact on these communities' health and welfare."
The APPG also pointed out that Police chiefs had already told the government that they did not need more police powers to address unauthorised encampments.
The APPG also slammed the reference to the 'Irish Model' in the government's proposals, which criminalises trespass in Ireland, saying that this legislation exists along with a statutory duty to provide accommodation for Irish Travellers in Ireland.
"In fact the 'Irish Model' is not proving to be effective and in breach of human rights, as outlined in the Council of Europe Committee on Social Rights report released in December 2018," say the APPG.
The Government's proposals have also come under fire from environment campaigners.
Campaigners are also worried that any new legislation criminalising trespass will impact on protest camps
Campaigners are also worried that any new legislation criminalising trespass will impact on protest. Protest camps have a long tradition in the UK, from Greenham Common and road protests to today's anti-fracking camps.
Kevin Blowe, coordinator of the Network for Police Monitoring (Netpol) told The Canary:
"As well as the negative impact on travellers, we are extremely concerned proposed changes in the law will have a knock-on effect of further undermining the right to protest against environmental destruction caused by fossil fuel industries."
Allowing officers to remove trespassers from camping beside a road would severely restrict, for example, the rights of anti-fracking campaigners to conduct the kind of daily monitoring of oil and gas drilling sites that has been so important in exposing the companies' repeated breaches of environmental standards.
We can foresee the police gleefully seizing on proposals to criminalise trespassing when setting up an encampment on private land, which is currently a civil matter. It would enable local police commanders to suppress protest camps, drag protesters into court and disrupt their campaigns at an early stage."
By TT News
(Main photo: Travellers on a camp on a disused road in Leeds – there stay was negotiated with the council © LeedsGATE)
---