Ben Nevis or bust! Watson and pals in Scotland and set for charity mountain climb tomorrow
28 February 2019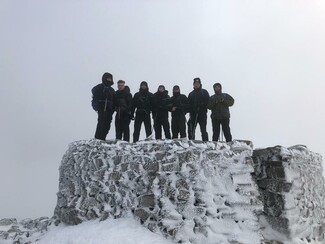 Watson Harrop Jr and 30 pals are set to climb Ben Nevis tomorrow to raise money in a bid to help save the lives of two children who desperately need medical help abroad.
Speaking to the Travellers' Times on his phone from a hotel at the foot of the mountain, Watson Harrop said that the weather was forecast to be "terrible", they had decided to go ahead without a mountain guide, but they "were as ready as they would ever be."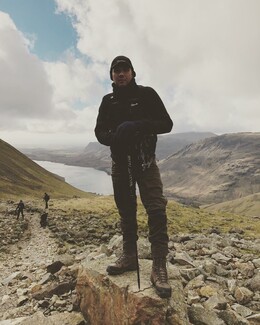 Watson - who started the #foodbanknomination challenge that swept the UK and beyond last year - told the Travellers Times that the idea of climbing the highest mountain in the UK for charity came to him after Christmas.
"We all put on a few pounds over the new year and I thought I would start a Whatsapp group and tag a few pals to see if there was any interest in climbing Ben Nevis to raise money," said Watson, a harness racer from County Durham.
The answer was a big yes and there are now 30 Traveller and non-Traveller men signed up to take part in the  winter climb.
To sponsor the men click on: WATSON HARROP JR GO FUND ME PAGE.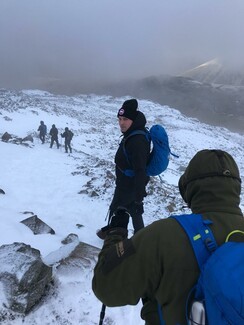 Watson Harrop says they want publicity for the event to help raise money and to also show that, contrary to what the media often says,Travellers and non-Travellers do get on and can work together for a good cause.
One of the children Climb2Cure is raising money for is Isla Caton, two, who has a rare cancer and needs specialist treatment in the USA that is not available in the UK.
The other is Sean Gallagher, who is blind, partially deaf and disabled with severe epilepsy and needs specialist stem cell treatment in the USA.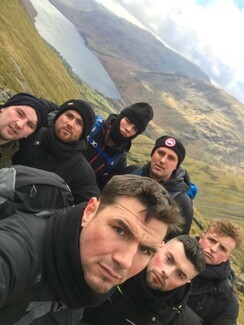 "We have players from Newcastle United Football Club pushing this, celebs from the Geordie Shore and the Climb2Cure team are both Travellers and none-Travellers. It just shows that we can all work together to make something good," said Watson Harrop.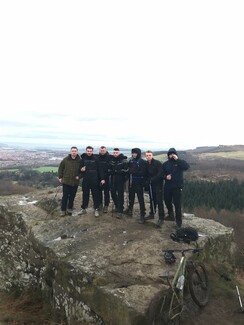 Watson Harrop says the training has also opened his eyes to the joys of fell-walking.
"I used to see people in their gear going mountain walking and wonder why on earth anyone would want to do that," he says. "But reaching the top is a real achievement and when the weather is clear the views are amazing. From Roseberry Top, on a good day, you can see down to the coast from one side and all-over North Yorkshire, Middlesbrough and all, on the other side. It's exhilarating and a great way to keep fit."
"But this isn't about starting a new hobby for Travellers," says Watson.
"It's about Travellers and non-Travellers working together to save two children's lives and we hope that people get behind us and help us to raise the cold, hard cash that they need to get specialist treatment."
We want to thank everyone who has supported us so far, including from the harness racing community, and urge others to get behind us and give us their support."
To sponsor men taking part in the climb of Ben Nevis click on: WATSON HARROP JR GO FUND ME PAGE
By TT News
---