Want to develop political skills and increase your impact in public life?
3 December 2018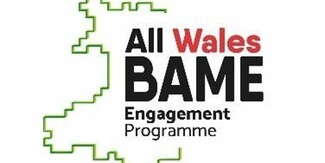 All Wales BAME (Black, Asian and ethnic minority) Engagement Programme
Routes to Public Life – Mentoring Scheme                                                                        
                                                February to July 2019
Would you like to get more involved in public life and have an impact on the decisions that are made that affect you and your communities?
As part of the , EYST Wales is offering a scheme for ethnic minority/BAME people to develop political skills and increase their impact public life.  The scheme, which will run from February to July 2019, will include:
1-1 mentoring with highly influential people;

Bespoke training sessions at Welsh Government locations;

A trip to UK Houses of Parliament;

Optional opportunity to help organise or contribute to EYST's annual conference observing the UN Day for the Elimination of Racial Discrimination.
More than 25 influential "high-flyers" have already agreed to be mentors, including Vaughn Gething (AM, Cabinet Minister for Health & Social Care); Sheila Hendrickson-Brown (Chief Executive, Cardiff Third Sector Council); Professor Emmanuel Ogbonna (Cardiff University Business School); Ian Lucas (MP) and Tonia Antoniazzi (MP) to name a few.
EYST Wales invites applications from BAME people who have a clear interest in politics and/or public life and a commitment to their own and other's development. We aim to match mentees with mentors who have similar interests and come from the same geographic area.  
To apply, please take a few moments to complete this survey by 15th December:   https://www.smartsurvey.co.uk/s/eystpubliclifeapplication/
For questions, please contact Ginger Wiegand at ginger@eyst.org.uk  or phone/text: 07903 074718.
She is happy to chat about the scheme, what it may offer you, and how we can make it possible for you to participate. 
---