Tyson Fury reaches out to people "struggling" with mental health problems
9 November 2017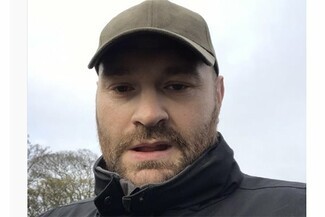 Tyson Fury, the former heavyweight boxing champ who remains unbeaten in the ring, has sent out a message of support to people "struggling" with mental health problems.
Fury, who vacated his WBA and WBO world heavyweight championship belts and had his boxing license suspended by the BBBoC last year in a welter of controversy, posted a video and message on his Instagram gypsyking101Special account to his thousands of followers and fans.
In the video Fury speaks directly to "anyone struggling with depression, anxiety, bipolar - any mental health issues."
In his "special message to you", Fury speaks "openly" about his own experience and says "you can do it, think about the positive things in your life."
"There are plenty of people out there who are all in the same boat," he adds.
The Instagram post has had nearly 200,000 views and his followers have posted messages of support in reply. Many also talk about their own battles with mental health.
What few studies there are have found that many Gypsies and Travellers suffer from poor mental health.
A ground-breaking study in Eire in 2000 -2006, by Mary Rose Walker, found that Irish Travellers were up to six times more likely to end their own lives than the wider population. The reasons given included community dislocation and the effects of endemic and chronic racism in wider society.
Read 'Tyson Fury – the man I know', by Linda Mulroy, his mother in law, by following this link.
The Samaritans are available to talk to 24 hours a day, 365 days a year, if you are struggling yourself. If you need a response immediately, it's best to call them on the phone. This number is FREE to call. Whatever you're going through, call them free any time, from any phone on 116 123.
---